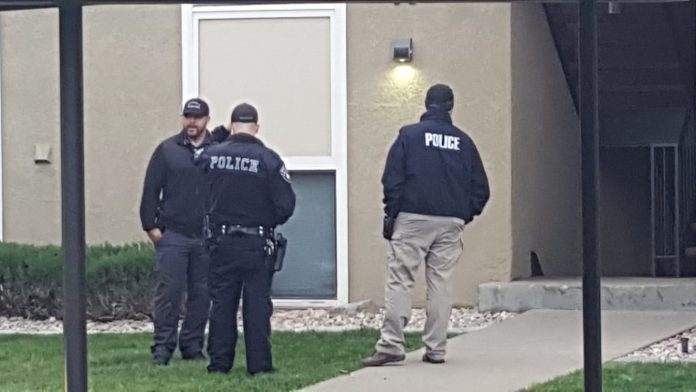 RIVERDALE, Utah, May 23, 2019 (Gephardt Daily) — Police investigators are on the scene of an officer-involved shooting in Riverdale.
According to a press release from the Riverdale Police Department, officers were called to the Cherry Creek Apartments at 1551 W. Riverdale Road at about 2 a.m. on reports of a man threatening suicide.
"Upon arriving, officers attempted for some time to peacefully resolve the situation, however they eventually encountered the male, who was armed," the release said.
"Shots were fired by police, striking the male. The male was transported to the hospital in critical condition."
No officers were injured.
The Weber County Attorney's Office Critical Incident Task Force has been called in to investigate the police shooting.
Gephardt Daily will update the story as more information becomes available.
Riverdale Officer-Involved Shooting