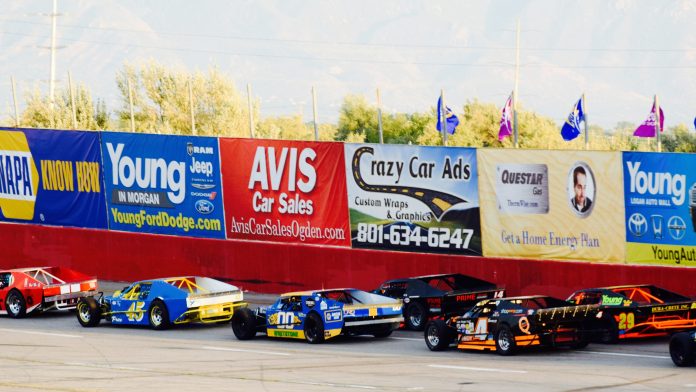 WEST VALLEY CITY, Utah, Dec. 7, 2017 (Gephardt Daily) — West Valley City's Rocky Mountain Raceways will close after the 2018 racing season, officials said Thursday.
The venue, which operates an National Hot Rod Association-sanctioned drag strip, 3/8-mile asphalt oval track and a motocross facility, will conduct more than 140 events before it closes, Spencer Young Sr., CEO of owners Young Automotive Group announced Thursday in a news release.
"Just over 50 acres of property where the track resides was sold to Freeport West in 2014, and a five-year lease to continue racing operations was negotiated in order for RMR to continue serving racers and fans," the news release said.  "That lease will expire at the end of the 2018 racing season without an option to renew, due to the direction of commercial development in West Valley City."
The Young Automotive Group attempted to extend the life of the track, first by looking into purchasing new property and building a new track, but that venture didn't make economic business sense, the news release said.
The company also reached out to the State of Utah and the Utah Sports Commission in hopes of turning the track into a public venture. West Valley City was contacted, as many tracks are owned by the city in which they are housed, but little interest was expressed, the release added.
"We've invested a great deal in the racing community, and we aren't walking away from that," Young said.  "We will continue to sponsor racers and support racing."
Bonneville Raceways — where Rocky Mountain Raceways stands today — opened its doors in 1968. In 1995, local racing fan Young approached Bonneville to buy and remodel the facility. Over the years, several NASCAR stars such as Dale Earnhardt Jr., Kyle and Kurt Busch, and Ken Schrader competed there.
"I feel very proud of the last 22 years and what we've built and the historic racing and family memories we've made," Young added.
Freeport West is a commercial real estate company with holdings in Utah, Nevada, California and Arizona.