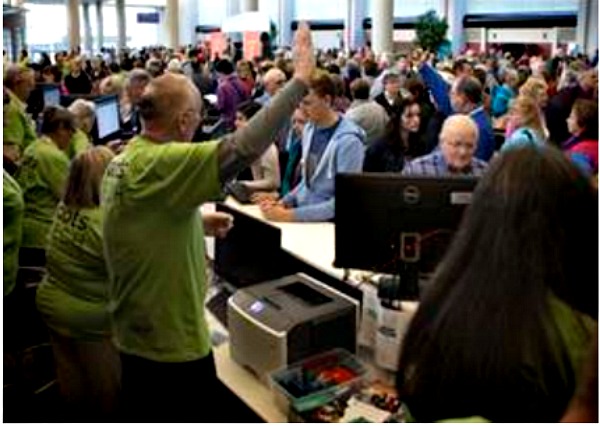 SALT LAKE CITY, Utah, Feb. 3, 2016 (Gephardt Daily) — Thousands of family history enthusiasts from the United States and overseas are gathering in Salt Lake City this week for RootsTech, the world's largest family history event.
The three-day conference is open to the public and runs Feb. 4 through 6, at the Salt Palace Convention Center.
Guests can learn how to find, preserve and share information about their ancestors in more than 250 classes and from more than 150 exhibitors scheduled for this year's event.
A news release from The Church of Jesus Christ of Latter-day Saints said: "Family history is attracting people of all ages who are engaging in storytelling and sharing memories about their families using social media, as well as new technologies and mobile apps."
The release said the opening session begins with Stephen T. Rockwood, managing director for the Family History Department of The Church of Jesus Christ of Latter-day Saints and president and CEO of FamilySearch International.
Other featured speakers include Paula Williams Madison, chairman and CEO of Madison Media Management LLC; Bruce Feiler, a commentator about contemporary life; David Isay, broadcaster, documentarian and founder of StoryCorps, an ongoing oral history project; and Doris Kearns Goodwin, a world-renowned presidential historian and Pulitzer Prize-winning author.
Fifteen of RootsTech's popular sessions will be broadcast live and for free over the Internet for those who are unable to attend in person. For more information about RootsTech or to watch the live presentations, visit RootsTech.org.