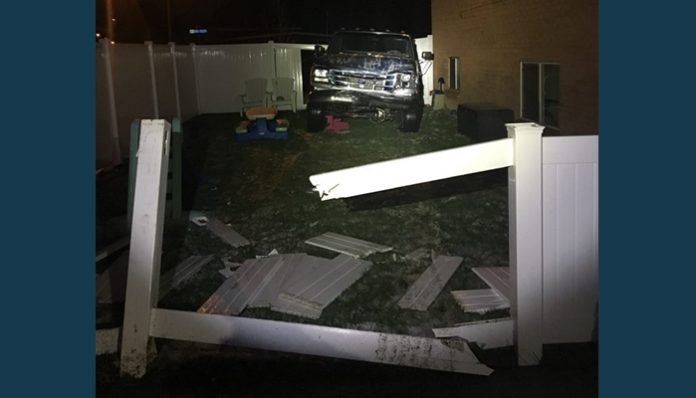 ROY, Utah, April 14, 2019 (Gephardt Daily) — A 20-year-old driver whose blood alcohol content was three times over the legal limit crashed into two cars and a fence at a Roy apartment building Saturday morning, police said.
Roy Police Department posted on Facebook the incident occurred in the area of 2570 West and 5600 South at approximately 5:30 a.m.
Police responded and took the man into custody.
"Don't drink and drive," the Facebook post said. "This is a concept that some find difficult to understand. This is what three times the .05 limit at 5:30 a.m. looks like. Dumb decisions have lasting consequences for the arrestee and the victims."
One of the comments on the post said one of the cars hit was a recent birthday gift to one of the residents.