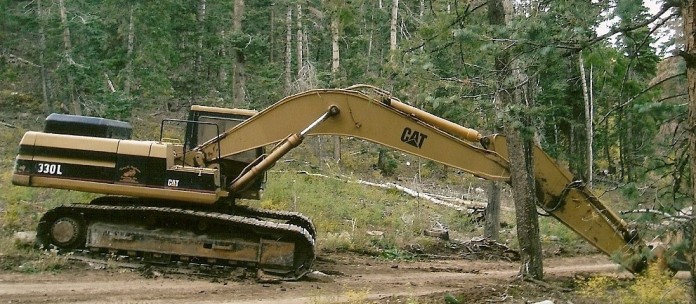 RICHMOND, Utah, March 1, 2016 (Gephardt Daily) — An employee of an excavating company was run over by a track hoe after slipping in the mud Tuesday morning in Richmond, officials said.
Deputies from the Cache County Sheriff's Office said the incident happened at 9 a.m. on a job site along the east bench of Richmond.
Crews with Terry R. Brotherson Excavating company from Mt. Pleasant, Utah, were working on replacing underground pipes when 22-year-old Jimmy Anderson of Fountain Green walked up behind a track hoe. That's when the operator, who did not see Anderson, switched into reverse.
It is believed Anderson slipped in the wet mud and fell down directly behind the machine, and it ran over both of his legs.
Co-workers onsite heard Anderson yell for help and were able to get the attention of the operator to stop.
Medical crews from Cache County, Richmond Fire Department and Logan Fire Department responded but were unable to reach the injured man due to the wet conditions.
He was transported by a pick-up truck to medical crews where he was then taken to Cache Valley Hospital by ambulance with significant injuries to both legs.
Deputies said Anderson's current condition is unknown but he was conscious on scene.
The incident is being investigated as an industrial accident. Charges are not expected.