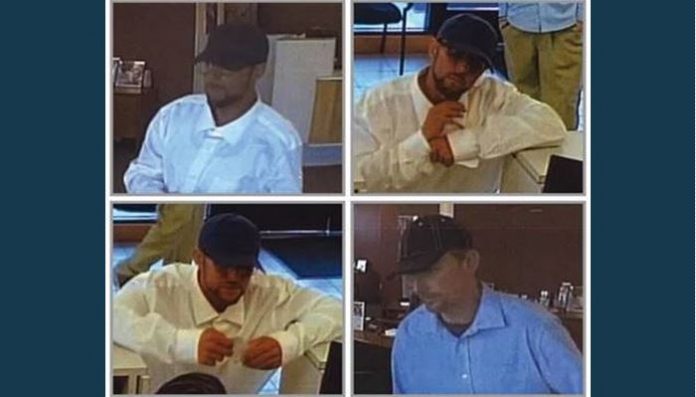 SALT LAKE CITY, Utah, Aug. 3, 2016 (Gephardt Daily) — The Salt Lake City Police Department is asking for the public's help in identifying two suspects wanted in the robbery of a US Bank on Wednesday.
One man entered the bank, at 1575 S. Main St., and demanded money. The second man appeared to be acting as a lookout. Both suspects fled the bank, traveling east, on foot.
Suspect one is a white male, 30 to 40 years old, standing 5 feet 6 inches tall, with a thin build. He was wearing clear classes with black rims, a white, long-sleeve shirt, baggy khaki pants, and a black or blue baseball cap.
Suspect two is a white male in the same age range, 6 feet tall, with a slender build. He was last seen wearing a blue long-sleeve shirt, baggy khaki pants, and a blue or black baseball cap.
The Police Department asks anyone who may know the identity of either suspect to call 801-799-3000. Anonymous tips can be sent by text to 274637. Please start your text with TIPSLCPD, which routes it to the police department, then include relevant information. The robbery case number is 16-141342.