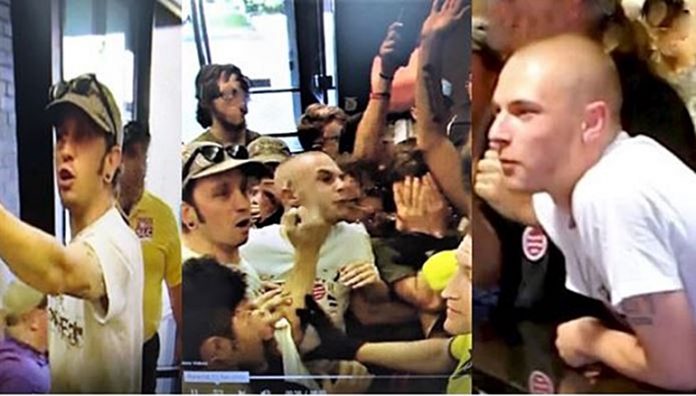 SALT LAKE CITY, Utah, Aug. 1, 2019 (Gephardt Daily) — The Salt Lake City Police Department asking for the public's help identifying two men who allegedly assaulted officers during the July 9 protest of the Inland Port.
"Can you help identify us?," the SLCPD Twitter post says. "Both males pictured are suspected of assaulting officers during the Inland Port protest. The subjects assaulted and one spit on officers during the protest.
"If you can identify them call 801-799-3000 and reference case 19-124550 #suspect."
The protesters objecting to the construction of an inland port have shared concerns about increased traffic and pollution, and the complex's potential effect on westside neighborhoods.
SLCPD officials say some protesters became violent, abusive and destructive.
Read more about the protest event by clicking here, the activists' response here, and the SLCPD's subsequent news conference here.