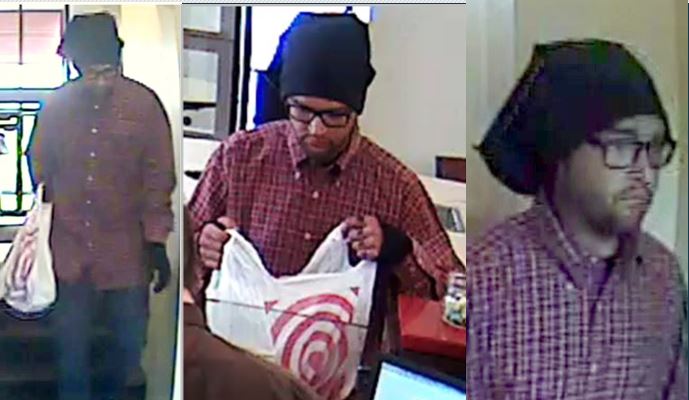 SALT LAKE CITY, Utah, June 13, 2017 (Gephardt Daily) — The Salt Lake City Police Department is seeking the public's assistance in identifying a man who robbed a bank in Salt Lake City on Monday.
The suspect entered a bank at 290 S. 1300 East at 2:47 p.m. and handed the teller a note demanding cash. The teller complied, and the suspect left the area.
The same man is a suspect in a May 31 robbery at Zions Bank, 701 E. 400 South.
The suspect is described as having "darker skin," standing 6 feet 3 inches, weighing about 175, and believed to be in is early to mid 20s. His face is described as scruffy and unshaven. He has tattoos on the fingers of his left hand.
When last seen, the suspect was wearing a dark beanie, black rimmed glasses, and a burgundy colored plaid shirt.
Anyone who may know the suspect's name and/or location is asked to call 801-799-3000.
Anonymous tips may be sent by text to 274637. Please start your text with TIPSLCPD, which routes it to the police department. Then include any relevant information. Reference: Case # 17-105346.