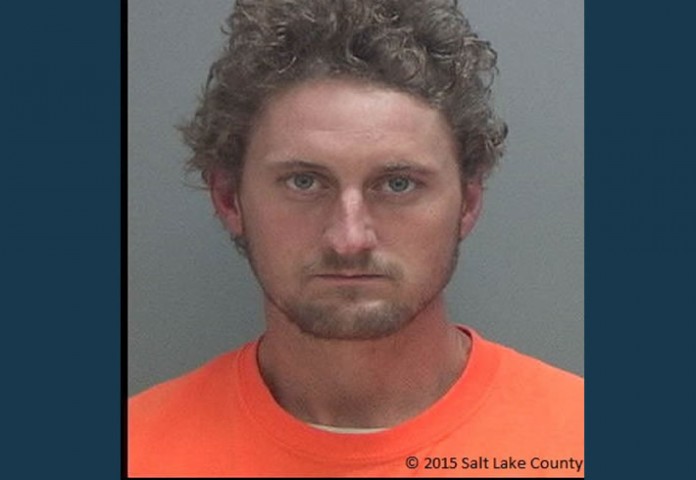 SALT LAKE CITY, UTAH – Dec. 2, 2015 — Salt Lake City Police have made an arrest in connection to an aggravated assault on a police officer last month.
According to Salt Lake Police Detective Richard Chipping, a tip came into their department that 28-year-old Jacob Richardson from Bluffdale was the suspect involved in an assault on a female officer in November.
"We contacted the Bluffdale Police and they responded to the address where we were told the suspect was living," Chipping said. "After verifying the suspect did live at that address, our detectives responded and took the suspect into custody."
Chipping said Richardson admitted he was the driver involved in the incident that occurred on Nov. 18 when police approached an occupied truck with its dome light on at 550 West and 100 South.
Upon approaching the vehicle, officers spotted drug paraphernalia inside the cab of the truck.
As the driver's side door was opened by the officer, Richardson suddenly reversed at a high rate of speed, catching the officer between the door and the truck. The officer was able to free herself after the truck turned.
Police had been searching for Richardson since he left the scene of the incident.