TOOELE COUNTY, Utah, July 28, 2016 (Gephardt Daily) — Land-speed racer Sam Wheeler is dead after a high-performance streamliner motorcycle he was testing on Utah's Bonneville Salt Flats went airborne and crashed at 200 mph.
Wheeler was 72.
Jess Gomez, spokesman for Intermountain Medical Center, confirmed to Gephardt Daily that Wheeler was brought in Monday with traumatic injuries from the crash, and died of those injuries at the Murray Hospital.
Mike Cook, event organizer, witnessed the accident, according to media reports. Wheeler was testing his highly aerodynamic, 18-foot Parts Unlimited streamline motorcycle, when it began to slide. Cook said the streamliner went into the air, and crashed on the caged section of the bike.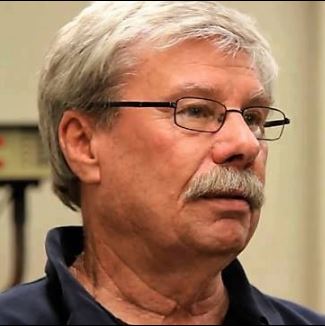 Wheeler was alive, but died four hours later, in the hospital.
Wheeler was participating in the Mike Cook's Land Speed Shootout. The event's Facebook page posted this note:
"Yesterday was an overwhelmingly sad day for all of us as we lost our close friend Sam Wheeler in a testing accident during the Test and Tune event. To respect proper notification of Sam's family and friends we withheld any statement until this morning. Sam was a true hero and pioneer of land speed motorcycle racing and will be missed by the entire racing community. Our deepest thoughts and prayers are with his family today.
Wheeler, an engineer from Arcadia, Calif., built his first streamliner in high school, and was known as a pioneer and innovator in the sport.
According to a tribute on the Moto America website, Wheeler achieved a speed of 355 mph at Bonneville more than a decade ago, and had hoped to someday break the 400-mph barrier.