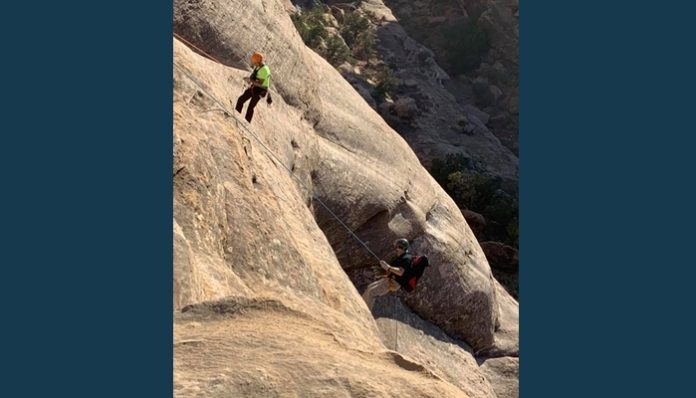 SAN JUAN COUNTY, Utah, Oct. 15, 2019 (Gephardt Daily) — San Juan County Search and Rescue crews assisted an injured backpacker in the White Canyon area Monday.
Crews were called out at 2:45 p.m. to White Canyon in an area northeast of Fry Canyon, said a Facebook post from San Juan County SAR.
"Report was received via satellite emergency beacon with a report of a female backpacking patient who had suffered a broken ankle," the post said. "Teams arrived at the rim of the canyon and assessed an entry point to access the patient from the rim with an approx 500 foot roped descent and haul out."
SAR personnel as well as EMTs were rappelled down to access patient, initiate care and rig the patient for the raise, the post said. 
The operation was completed nearly nine hours later, at approximately 11:30 p.m.