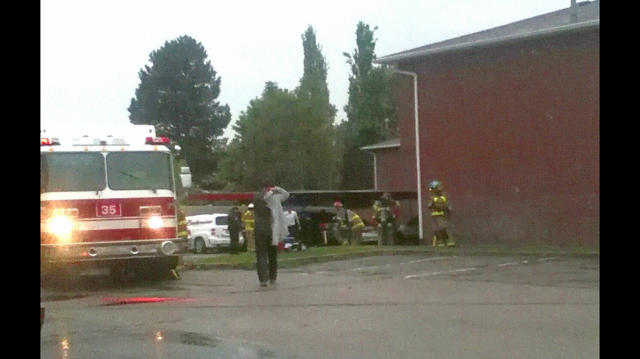 SANDY, Utah, May 8, 2016 (Gephardt Daily) — A resident in a Sandy City apartment was forced to jump from a second-story window to escape a fire that had started in his bedroom Sunday afternoon.
Sandy City Fire Battalion Chief Chris Dawson said the fire started at approximately 12:30 p.m. at a four-plex apartment located at 8649 S. 1240 East.
"The gentleman in the back bedroom who had to jump out of his window was actually in the room where the fire started, so he was blocked by the fire," Dawson said. "Fire crews were able to keep the fire contained to just that one room, but the rest of the apartment had extensive smoke damage."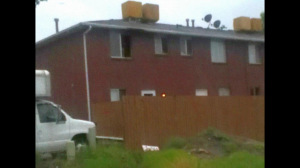 Dawson said a family of four who lived in that apartment will be displaced, but other apartments in the building were not seriously affected.
The cause of the fire is still under investigation. Dawson said the fire may have been started by flammable cleaning products.
There were no reported injuries. The contents of the bedroom where the fire started were destroyed.