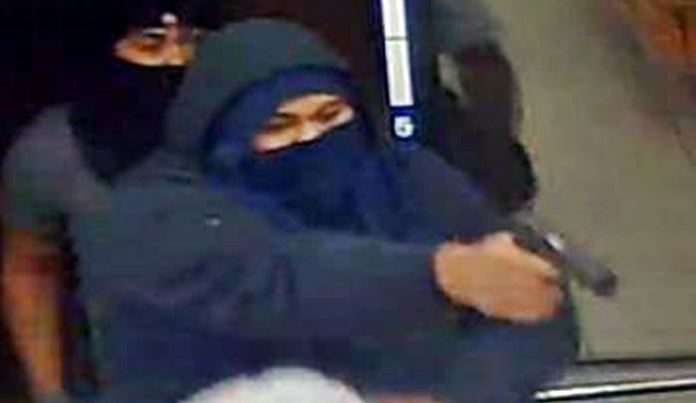 SANDY, Utah, Oct. 25, 2019 (Gephardt Daily) — The Sandy Police Department is asking for the public's help identifying suspects in the armed robbery of a convenience store last month.
It happened just before midnight on Sept. 7.
"… Three Polynesian males entered the 7-Eleven at 9657 S. State Street and committed an aggravated robbery," a department tweet says.
One of the robbers entered the store carrying a shotgun, while another brandished a pistol.
Investigators fear it is only a matter of time before they strike again.
"They possibly fled the area in a gray sedan, the tweet said.
"If anyone recognizes these suspects, please contact the Sandy Police at 801-799-3000."