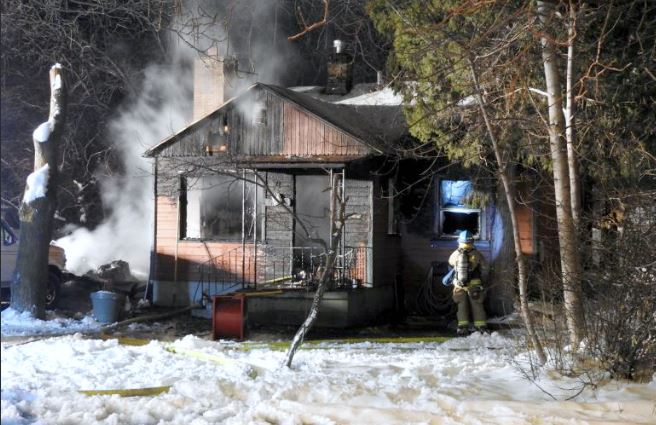 SANDY, Utah, Feb. 25, 2018 (Gephardt Daily) — A residence in Sandy is a total loss after a fire in the early hours of Sunday morning, officials said.
Sandy Fire Department deputy fire chief Derek Maxfield told Gephardt Daily the incident occurred just after 3 a.m. at a home in the area of 8910 S. 400 East.
Crews arrived to find the home was fully involved, Maxfield said.
"They took up a defensive position right off the start due to how much involvement there was," Maxfield said. "There was one person in the home — he had escaped, he was fine. They put water on the fire, were able to knock it down fairly quickly, but it's going to be a total loss, the extent of the damage is quite a bit."
There were no injuries in the course of the incident, Maxfield said.
The cause of the fire is under investigation, he added.
Gephardt Daily will have more on this developing story as information becomes available.