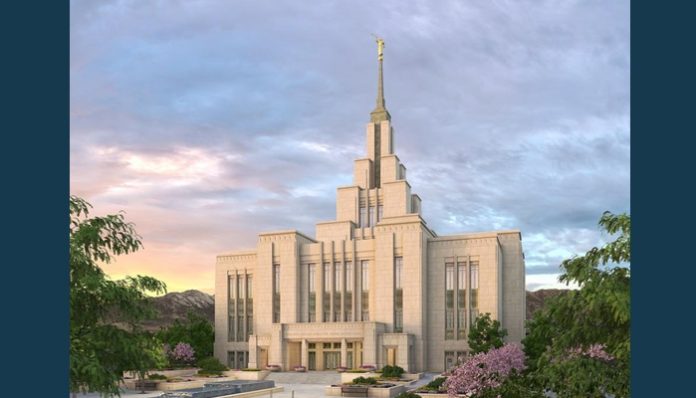 SARATOGA SPRINGS, Utah, Sept. 5, 2019 (Gephardt Daily) — The Church of Jesus Christ of Latter-day Saints announced Thursday that the Saratoga Springs Temple groundbreaking will take place next month.
A news release from the LDS Church said the groundbreaking will take place on Saturday, Oct. 19. Attendance at this ceremony is by invitation only, with the public living in the general area invited to view the proceedings live from local meetinghouses, the news release said.
Elder Craig C. Christensen, Utah Area President, will preside over the event.
The temple, which was announced in April 2017 by then-Church President Thomas S. Monson, will be located in the new Beacon Pointe subdivision, west of Redwood Road and north of Meadow Side Drive. Plans call for a three-story temple of approximately 87,000 square feet. An adjacent 21,000-square-foot meetinghouse will also be built.
"Latter-day Saint temples differ from the meetinghouses or chapels where members meet for Sunday worship services," the news release said.
"A temple is considered a 'house of the Lord' where Christ's teachings are reaffirmed through marriage, baptism and other ordinances that unite families for eternity. Inside, members learn more about the purpose of life and make covenants to serve Jesus Christ and their fellow man."