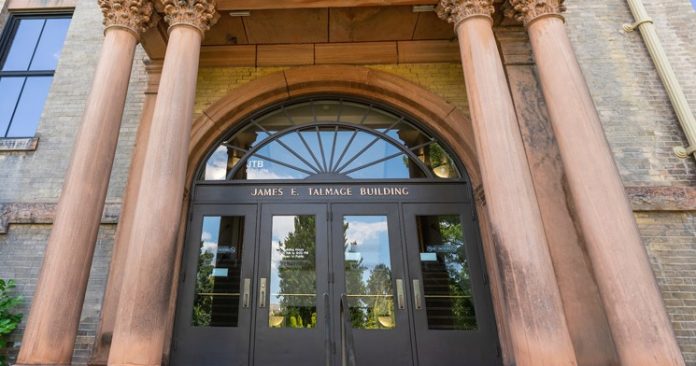 SALT LAKE CITY, Utah, Sept. 26, 2018 (Gephardt Daily) — A fire caused by an electric scooter inside the University of Utah's James E. Talmage Building on Presidents Circle has forced the closure of the building for the rest of the day Wednesday.
A news release from the U of U said an electric scooter parked in a hallway on the building's third floor caught fire just after 12:40 p.m. There were approximately 140 people in the building at the time and all were safely evacuated.
The Salt Lake City Fire Department responded and quickly put out the fire, which was restricted to the scooter and caused minor damage to some floor tiles, the news release said. A disaster cleanup company is responding to clear an electrical smoke smell from the building.
A preliminary investigation found the fire appears to be related to the lithium ion battery system on the scooter, which belonged to a student, according to U Fire Marshal Clint Haymond. The scooter was not being charged at the time the battery caught fire.
The condition of the building will be re-evaluated at 8 a.m. on Thursday. Please check back here for an update on the status of classes in the building.
Classes in the building have been temporarily relocated; for the new locations click here.