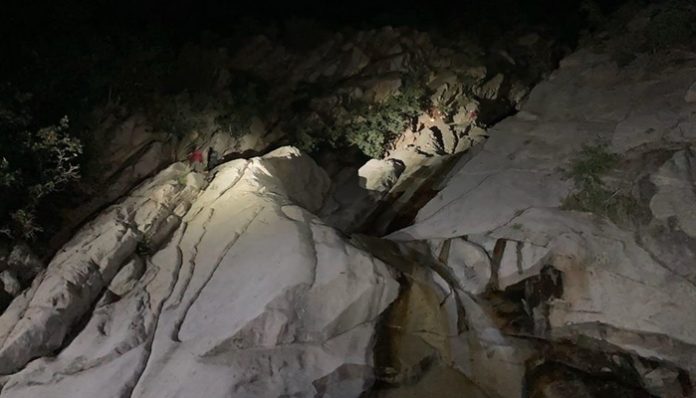 LITTLE COTTONWOOD CANYON, Utah, Aug. 9, 2020 (Gephardt Daily) — Search and rescue crews assisted a hiker who became stuck in Little Cottonwood Canyon Saturday night.
Salt Lake County Sheriff's Search and Rescue was called out at approximately 11:30 p.m. to assist the man, who had become stuck, or "ledged up," in the Lisa Falls drainage.
"The 45-year-old male hiker had left the Lisa Falls trailhead Saturday morning to attempt a summit of Broads Fork Twin Peaks," said a Facebook post. "On the way back down, he found himself in a place too dangerous to continue down or retreat back uphill. The terrain was steep, loose granite gravel and thick scrub oak, just west of the water course."
Several teams were dispatched with climbing gear. The first team reached the patient at approximately 700 vertical feet above Little Cottonwood Canyon Road, the post said.
"A helmet and harness were put on the patient, then anchors and a rope system were built," the statement went on. "Using a tandem rappel technique, the patient was lowered to the bottom of the drainage where easier terrain for walking is found. From there down to the road/trailhead, a few rescue techniques were employed including: short-roping, lowering, rappelling, handlines, and tyrolean traverses."
The patient and all rescuers were off the mountain by 3:30 a.m.
The hiker was not injured.