SALT LAKE CITY, Utah, June 26, 2018 (Gephardt Daily) — The family of shooting victim Thomas Ray Stanfield has filed a wrongful death lawsuit against the security guard who police say fatally shot Stanfield in the back while he was walking away from an altercation.
Timothy Lutes, 24 and employed by Citadel Security USA, was booked on murder charges in the case.
Attorney Robert Sykes represents the mother of Stanfield, who died outside the Workforce Service Building in downtown Salt Lake City. Police have said it was part of Lutes' job to keep trespassers away from the government building.
Lutes told police that he and Stanfield, 54, had a physical fight when the latter refused to leave the area. Surveillance footage backed up the story, but also revealed that Stanfield was walking away, not threatening Lutes, when the security guard shot him twice in the back.
The lawsuit alleges that Stanfield was waiting outside the state-owned building so he could be "first in line to get information about a job opportunity and/or housing," and that in recent months, Stanfield had been living at the Road Home shelter, which is nearby.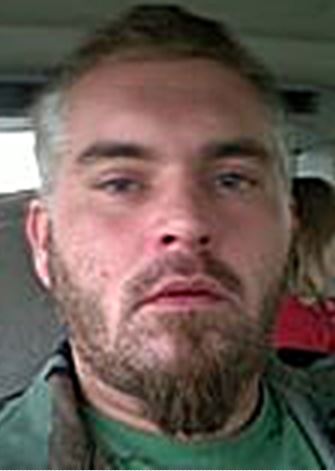 After Lutes made contact with Stanfield and shined a flashlight in his eyes, the men traded punches.
The lawsuit states Lutes claimed that Stanfield had gained control of the security guard's gun and pointed it Lutes.
"Video cameras which captured this event prove that claim by Lutes to be false," the lawsuit states. "Thomas never had the firearm that belonged to Lutes, and never pointed it at him."
The suit also alleges that Stanfield tried to leave the scene multiple times, but Lutes kept talking to the victim to stop him from leaving.
The suit alleges that Lutes' employer, Citadel, failed to properly train or supervise him.
It argues that Lutes used excessive force, and is responsible for the wrongful death of Stanfield. It also holds Citadel liable, and seeks economic and non-economic damages in an amount not disclosed, as well as attorney fees.