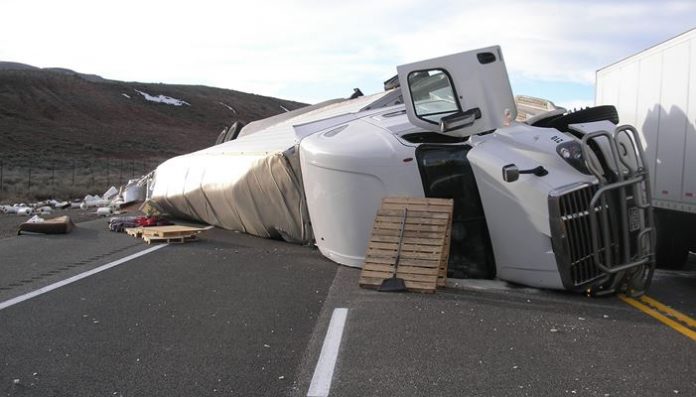 UTAH COUNTY, Utah, April 28, 2019 (Gephardt Daily) — The driver of a semi sustained only minor injuries after his vehicle rolled and spilled paper towels onto U.S. Route 6 in Utah County.
A news release from the Utah Highway Patrol said the incident occurred on westbound US-6 near mile marker 215, which is near the Carbon County border, at approximately 6:30 a.m. Friday.
When the semi rolled, for an unknown reason, it blocked both westbound lanes, the news release said.
"The driver was able to get out by himself and sustained only minor injuries," the news release said.
Cleanup took several hours but had little effect on traffic due to the wide roadway, officials said.