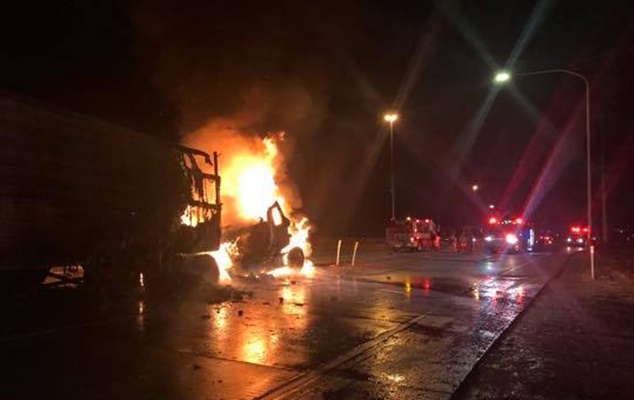 PROVO, Utah, Oct. 23, 2019 (Gephardt Daily) — Fire crews and Utah Highway Patrol are investigating on a vehicle fire that started Tuesday night on Interstate 15.
The driver of a semi reportedly suffered burns to his arms after the vehicle, which was transporting potatoes, caught fire at University Avenue, near milepost 263, on southbound I-15.
The three right lanes of the freeway and the exit ramp had to be closed to traffic.
Provo Fire and Rescue stated on Facebook that the fire, which was reported at 9:36 p.m., was extinguished as of about 10:30 p.m.
Utah Department of Transportation estimated the area would be reopened in time for the morning rush hour.
Gephardt Daily will update this story as more information becomes available.