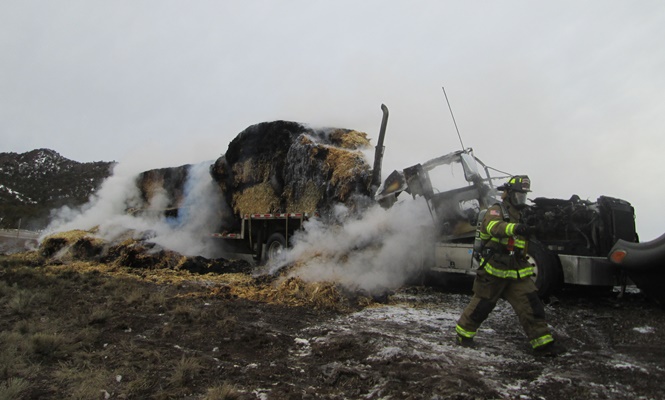 IRON COUNTY, Utah, March 1, 2019 (Gephardt Daily) — A semi-truck loaded with hay caught fire Friday afternoon, causing the temporary closure of State Route 20.
A news release from Utah Highway Patrol said the semi was traveling west on SR-20 near mile marker 12 at about 3:45 p.m. when it had a mechanical failure.
The mechanical problem caused a fire that spread from the semi's cab to the hay it was hauling.
UHP said the road was closed for about 30 minutes, and traffic was then shuttled around one lane.
No one was reported injured in this incident.