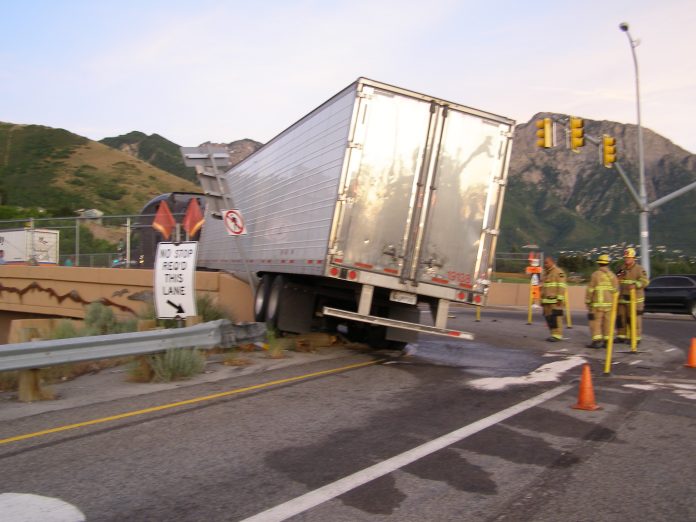 WEST VALLEY CITY, Utah, June 18, 2017 (Gephardt Daily) — A semi-trailer had an unfortunate run-in with a guardrail Saturday night when the driver failed to negotiate a turn.
According to a news release from the Utah Department of Public Safety, the accident happened at about 8:30 p.m. near 3300 South Interstate 215 East.
The driver of the semi pulling a reefer trailer hauling corn attempted to turn left onto 3300 South in the detour lane. The driver couldn't manage the turn, and the truck collided with the guardrail.
The collision punctured the fuel tank and fuel started leaking into a storm drain. Hazmat units responded to the scene, and traffic was slightly delayed, the release states.
No one was injured in this incident.