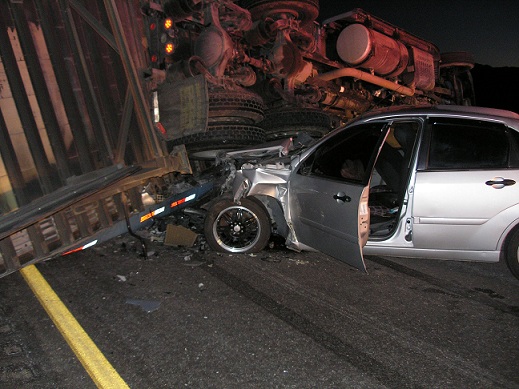 BEAVER, UTAH – November 15, 2015 (Gephardt Daily) – A man fell asleep while driving a semi truck and caused a collision with another motorist on the freeway Saturday morning.
According to Utah Highway Patrol, the driver was traveling north on I-15 near Beaver at 6 a.m. when he fell asleep and drifted to the left. The driver woke up and over-corrected, which caused the semi to roll onto the driver's side.
The semi truck was blocking both lanes of traffic when the driver of a silver passenger car, who did not see the accident ahead of him, collided with the truck.
There were two occupants in the car. All three involved were transported to Beaver Hospital with minor injuries.