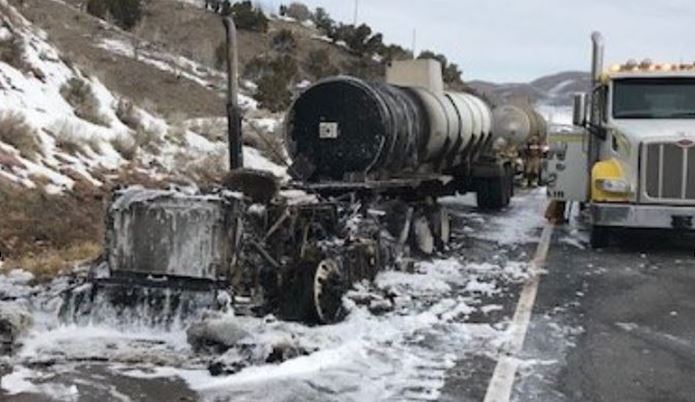 COVE FORT, Utah, Jan. 9, 2019 (Gephardt Daily) — A semi-truck fire Wednesday morning temporarily forced the closure of southbound Interstate 15 near Cove Fort, in Millard County.
The incident occurred in the area of mile post 137 just after 7:45 a.m., the Utah Highway Patrol said in a news release.
The semi, which was pulling two trailers, caught on fire, and the semi and first trailer were burned, the news release said.
The second trailer was placarded, which identifies potentially dangerous goods, and loaded with Bisulfite, which is non-combustible, but if involved in a fire would produce a toxic gas.
"Fire personnel were able to stop the fire before it reached the placarded trailer," the news release said.
The driver of the semi was not injured.
Both southbound lanes were closed for about 90 minutes while the scene was cleaned up.