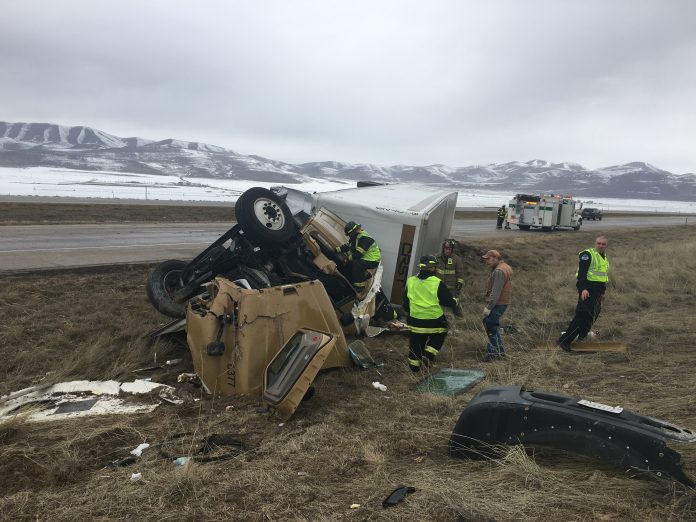 TREMONTON, Utah, Feb. 22, 2017 (Gephardt Daily) — A 63-year-old man is dead after the cargo truck he was driving rolled just west of Tremonton Monday afternoon.
Julio Alvarez, from Palm Springs, Fla., has been identified as the victim, according to a news release from the Utah Highway Patrol.
The news release stated the accident happened at approximately 2:50 p.m. on Interstate 84 near mile post 38. The news release said the semi, which was hauling general freight, was traveling westbound and drifted into the median. Officials said the roadway is fairly straight at this location.
"It appears that the driver, who is training, attempted to correct the truck back to the right and over-corrected," the news release said. The truck and trailer rolled onto its side.
The driver, who was wearing a seatbelt, was killed instantly. A passenger, who was training the driver, was transported to Bear River Valley Hospital in Tremonton with non-life threatening injuries.
UHP said it is unknown if fatigue, distraction or other issues contributed to the crash, but preliminary findings have determined it does not appear speed was a factor.