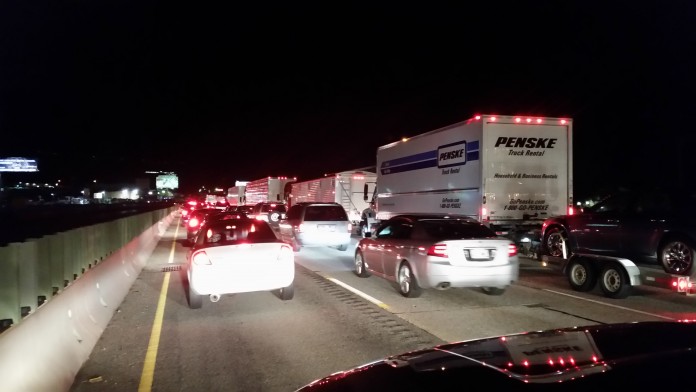 Semi-truck Barrels Through Median, Traffic Backed up for Hours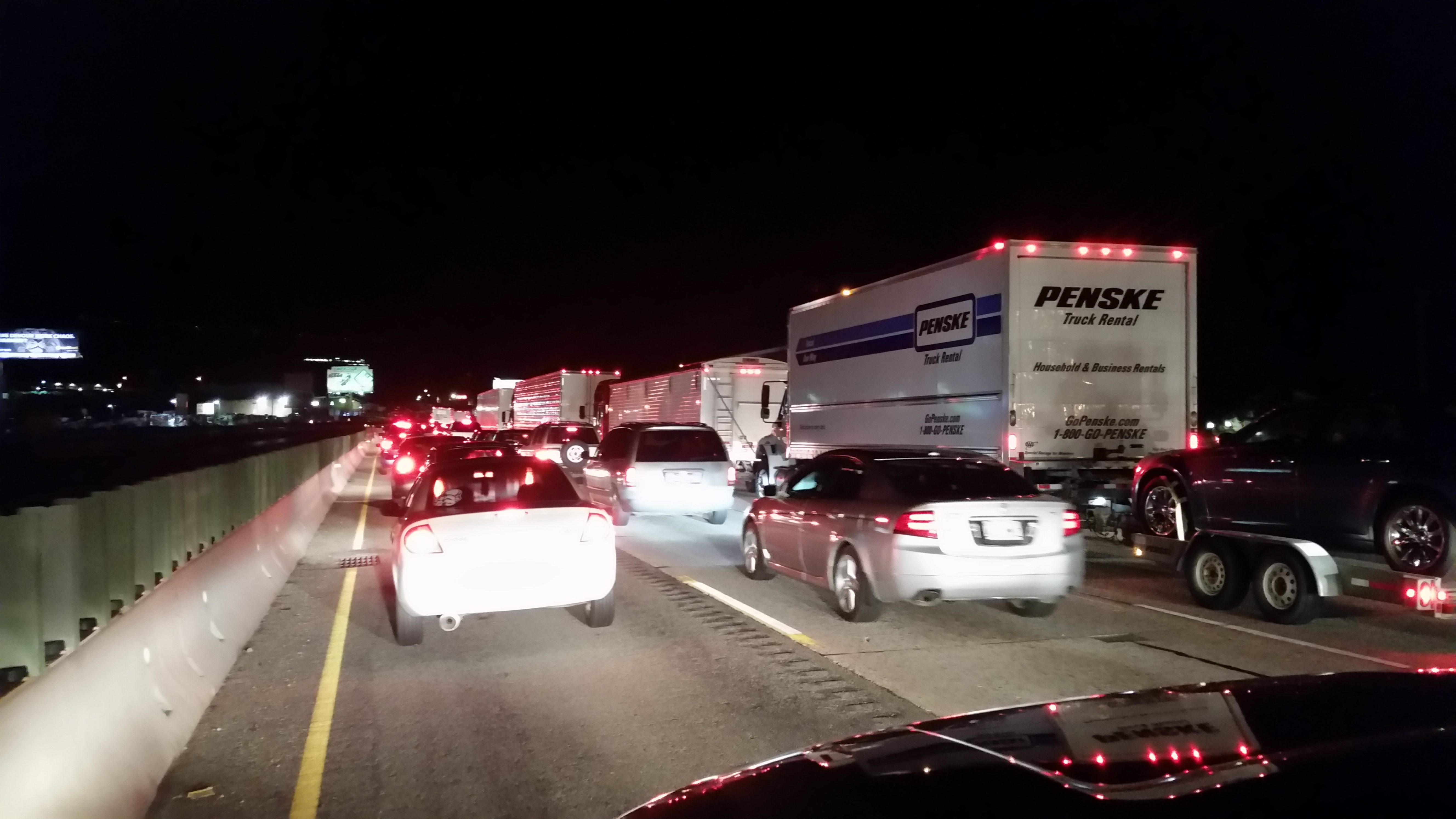 SALT LAKE CITY, UTAH – May 11, 2015 (Gephardt Daily) — A semi-truck barreled through the median near 14600 South at around 7:40 p.m.
Sgt. Todd Royce spokesman for Utah Highway Patrol stated: "the semi struck the right hand wall and then went through all four lanes and busted through the median."
As well as plowing through the median the driver broke through the K rails that were in place for the construction which is still ongoing. The driver then "contacted with another vehicle head on," explained Royce.
There were no fatalities but one person was transported to IMC.
Troopers are pushing on SR-92 to take the Frontage Road, Redwood Road or Traverse Mountain.  All lanes at the Northbound SR-92 on-ramp are fully closed and one inside lane headed SB is closed.