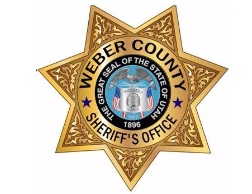 OGDEN, Utah, Jan. 29, 2016 (Gephardt Daily) — Weber County investigators have arrested the individuals allegedly responsible for numerous armed robberies that have occurred along the Wasatch Front over the past couple of months.
Dion Ryan Mata, 52, and his girlfriend, Yolanda Sanchez, 46, both from Ogden, were taken into custody just after 9 a.m. Friday morning following a traffic stop at 29th Street and Wall Avenue.
A statement from Weber County Sheriff's Lt. Lane Findlay said: "Detectives from Ogden Police, Riverdale Police, and the Weber County Sheriff's Office got a break in this case earlier this week when they were able to identify Sanchez' car that had been used in several of the hold-ups.
"Thursday night, investigators traced the black, Chevy Prizm to the Western Colony Inn, 147 24th St. Detectives staked out the hotel,and then stopped the car when it left this morning. Both Mata and Sanchez were taken into custody without incident."
"It is believed Mata committed numerous armed robberies in Weber, Davis and Salt Lake Counties. Armed with a handgun, Mata targeted a variety a different stores. He would often enter with his face covered and gun drawn while yelling threats and demands at the workers. Fortunately, no shots were fired and no one was injured in any of the brazen heists."
Mata has been booked into the Weber County Jail on charges connected to the robbery that occurred at Domino's Pizza in Farr West in December. He has been charged with aggravated robbery, a first degree felony; possession of a dangerous weapon by a restricted person, a second degree felony; possession of a firearm with an altered serial number, a second degree felony; and on a warrant for absconding parole or probation.
Sanchez is also facing charges of obstruction of justice, a second degree felony. Findlay said it is believed she was an active accomplice to the crimes and aided and abetted Mata.
Mata and Sanchez could face additional charges as investigators from surrounding agencies piece together their cases.