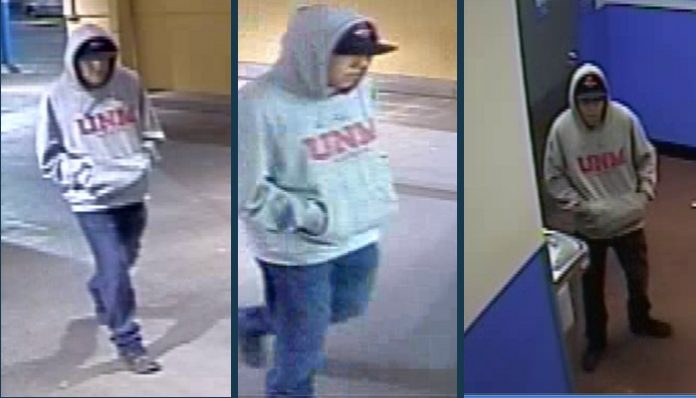 MILLCREEK, Utah, March 1, 2017 (Gephardt Daily) — The Unified Police Department is asking for the public's help locating a suspect in multiple sexual batteries that occurred at a Millcreek Walmart.
The incidents all took place on Feb. 19 at the Walmart located at 4627 S. 900 East, at approximately 1:30 a.m. according to UPD spokesman Lt. Brian Lohrke.
He said a woman was in the female restroom exiting a stall when a man exited a nearby stall, grabbed and groped her and then went into the store. In the next few minutes, he groped four other women inside the store, then threw a bottle of beer at a store employee that tried to confront him. The suspect then tried to exit through a sliding door and broke the glass, then fled on foot from the area. Lohrke said he headed southbound and may have gone to a nearby apartment building.
He added that none of the women or the employee were physically injured, but were shaken up.
The suspect is described as being between 5-feet-6-inches and 5-feet-7-inches tall and approximately 175 pounds, of Asian descent, wearing a gray UNM (University of New Mexico) hoodie with the hood pulled up, a black baseball cap under the hoodie, blue jeans and black shoes.
Lohrke said the suspect could be facing charges including sexual assault and possible unlawful detention.
Anyone with any information about the suspect is asked to call the UPD at 801-743-7000.