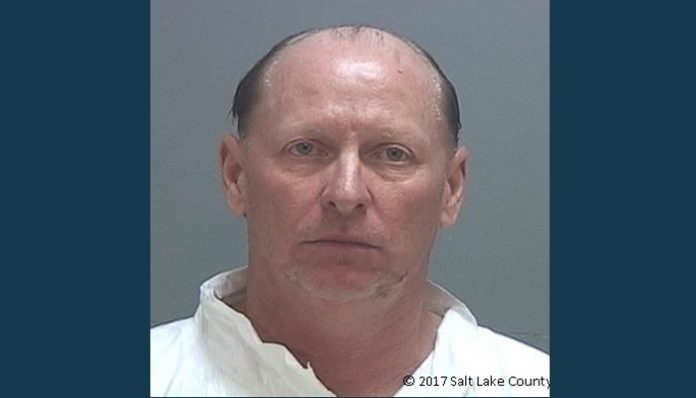 MURRAY, Utah, June 12, 2017 (Gephardt Daily) — One person is dead and a suspect is in custody after a shooting Sunday afternoon outside the Iris Apartments.
The suspect in the incident at 4865 S. State St. has been identified by police as Carl D. Johnson, 56, according to a probable cause statement from the Salt Lake County Sheriff's Office.
Murray Police Sgt. Marvin Barlow said police were dispatched on the "shots fired" call shortly after 4:30 p.m.
When officers arrived, they found the victim with a gunshot wound, Barlow said. The victim was transported to the hospital and died there.
The incident took place outside of the apartments, near the Desert Star Playhouse.
The probable cause statement released said the suspect, Johnson, was drinking beer with his neighbors when he and the victim got into a verbal argument. The argument escalated and became physical, and Johnson went upstairs and into his apartment. "He returned a short time later and he pulled out a handgun from his pants pocket," the probable cause statement said. He then shot the victim, the statement said, as well as kicking him in the face as he lay on the ground after being shot.
Johnson is facing charges of first-degree felony murder and second-degree felony using a concealed weapon in the commission of a violation.
Gephardt Daily will have more on this developing story as information becomes available.