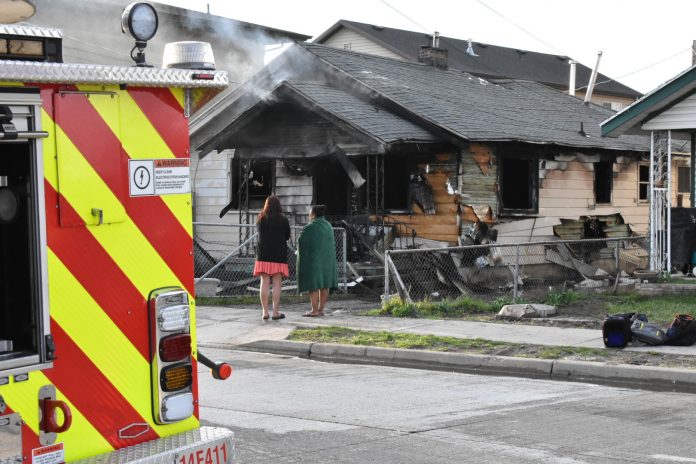 SOUTH SALT LAKE, Utah, March 19, 2017 (Gephardt Daily) — Firefighters are on the scene of a blaze at a single-family residence in South Salt Lake that broke out early Sunday morning.
South Salt Lake Fire Battalion Chief Shane Conrad told Gephardt Daily the residence, in the area of 70 W. 2700 South, is a total loss, and seven people have been displaced. The home now needs to be leveled to address remaining hotspots, Conrad said.
He said when crews arrived, at approximately 5 a.m., the residence was already fully engulfed.
"There were seven residents outside of the structure, with no injuries. We've got a track hoe coming in because it's actually roof on roof, so we've got to bring it (the structure) down to the ground where it's safe for the firefighters to get it (the fire) out."
He said the house has a shake shingle roof underneath an asphalt shingle roof.
"There's no getting it out, so we're going to go ahead and demolish it here, and get our crews in there to start overhauling this roof," Conrad said.
Besides the South Salt Lake Fire Department, the Unified Fire Authority and the Salt Lake City Fire Department helped battle the blaze.
Investigators are on scene, but it's not yet clear how the fire started.
Gephardt Daily will have more on this developing story as information becomes available.