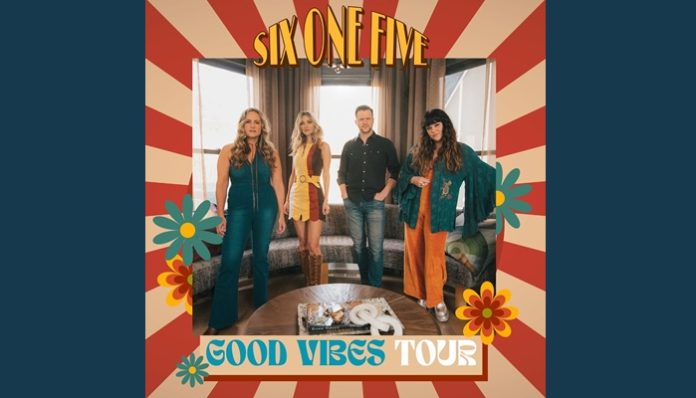 SALT LAKE CITY, Utah, May 31, 2023 (Gephardt Daily) — You don't have to go to Tennessee this summer to hear the sound of Nashville.
The Six One Five Collective, named after the Nashville area code, will be playing the Kenley Amphitheater in Layton on June 24 as part of Davis Arts Council's Summer Nights with the Stars 2023 lineup.
Band members call their music a combination of country, Americana, folk and pop; their road show is an eclectic mix of original solo music, hit songs they've written for other artists and high-energy tunes with the distinctive "Six One Five" sound. They've toured the world opening for artists including John Legend, India.Arie, John Hiatt, and Kenny Chesney, and on stages including the Grand Ole Opry and C2C, the Country to Country Festival.
They are also awarded artists and songwriters with three Grammy nominations and an IBMA Song of the Year honor between them. They have written songs for household names including George Strait, Lee Brice, Marc Broussard and Sister Hazel, and for TV shows such as "Nashville," "Parenthood" and "Virgin River."
All five band members hopped on the phone to speak to Gephardt Daily after a rehearsal in Nashville. They have a couple of shows in their home city in early June before they head out on the road for their Good Vibes tour.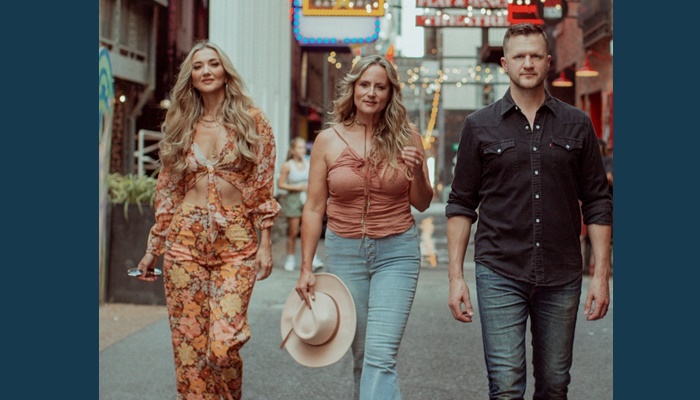 Band member Nicole Witt spoke about how the collective came together.
"Ah, well, I guess it was 2021," she said. "We just started kind of going down the road of playing some shows together and realized how fun that was. The Six One Five is a collective of solo artists. We all have solo careers, writing careers and families. The collective is built of top notch artists and songwriters. It is a community of friends. We support one another and bring out different friends and artists to highlight from time to time. It has been an incredible experience and tons of fun! 'This life I love is making music with my friends and I can't wait to get on the road again,' as Willie Nelson said."
Witt added that the Six One Five Collective name came about because the group's members are based in Nashville.
"We all have been in Nashville for a long time," she said. "We consider ourselves Nashville ambassadors of sorts, bringing a bit of Nashville out to the world." 615 is the area code of Nashville and so it seemed fitting that the group would be named after the city they love so much.
Band member Sarah Darling said the band has a free-spirited 1970s vibe. "And we're all kind of, you know, like individual artists, but we all love the same kind of music and it's got like a little bit of a Fleetwood Mac, Tom Petty vibe at some points and we all do our own thing, but there's definitely like a '70s… you come to your show, you're gonna see us, you know, decked out in maybe a little bit of '70s kind of clothes and stuff like that."
Witt added that after the band formed in 2021, it didn't take members long to find their signature sound.

"It came together pretty fast," she said. "We went into the studio and recorded a record and I mean, these guys are just like, absolute pros. And so, you know, it's just, it's just like the funnest thing ever to sing with all of these fantastic voices every single night. They're just incredible."
Band member Shelly Fairchild added: "So yeah, we write songs, each of us individually and then sometimes together and for the project. So sometimes we'll bring in songs and just say to one another, what do you think about this, and it may be something that I've written by myself or the Nicole's written or Sarah or Mike or whatever. It's interesting, we've gravitated towards songs that we've written together, but also love bringing in those outside songs which we then love melding it into what we are as a collective.  It just has a very specific personality. 
"We just knew right away, some of the things that maybe we've written on our own just would never work in this setting. I mean, you know, when you're an acoustic band, and you have to play each instrument, it just sort of it speaks to you in that way. It's easy to kind of fall into the harmony. We all sing. It's a very acoustic, folky, country with a little soulful sound. It just all melts together easily and the Six One Five sound came together pretty quickly."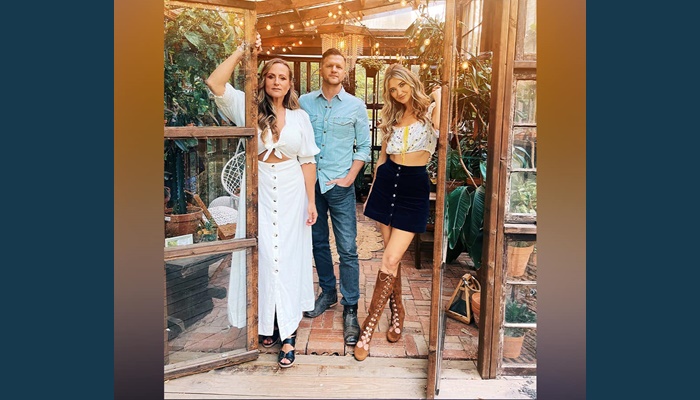 I also asked band members if they know immediately when they want to cover a song from another artist; one of their most well-known songs is a cover of The Weeknd's "Blinding Lights."
"We we will try different things out and because we've all done so many different things, we'll know when we hit something magical," Darling said. "And so sometimes one of us will come up with an idea, we'll try it out and, I do think that's what's cool about a band scenario is that we all support each other's ideas, we try all the ideas out and sometimes they work and you know, sometimes they don't but then every once in awhile, we'll hit like this magical thing and we're like, OK, yeah, I'm gonna do this. It's very organic, which is really like how, you know I think great bands make really amazing music is just something that organically you know, you just put it out there."
Band members also spoke about whether they write songs on the road or whether that occurs mainly when they are back in Nashville. Band member Michael Logen said: "For me, personally, and I think it's true for a lot of artists, the road is a place for inspiration, and to start like having ideas, it's not a place to to finish. It's a challenging place to finish songs because of the focus that's required. So what I find a lot of times, I have a lot of ideas on the road. And then when I come back to Nashville, and schedule co-writes and that kind of thing or just have time to focus. That's when you finish the ideas. There's kind of a hybrid of inspiration on the road. And then putting in the time to finish the songs when you're back in town."
Witt added: "It's like a different part of my brain performing versus songwriting. I can't write songs out on the road. Fairchild said: "But so many ideas come from driving. You know, so many ideas come from, so I just have a whole note section on my phone. I'll just either pull up a memo that I can speak to or, you know, pop it in my notes and then it's like, stream of consciousness a lot of the times are like a concept and then and then yeah, it's like you want to woodshed it when you get home so you're not distracted at all."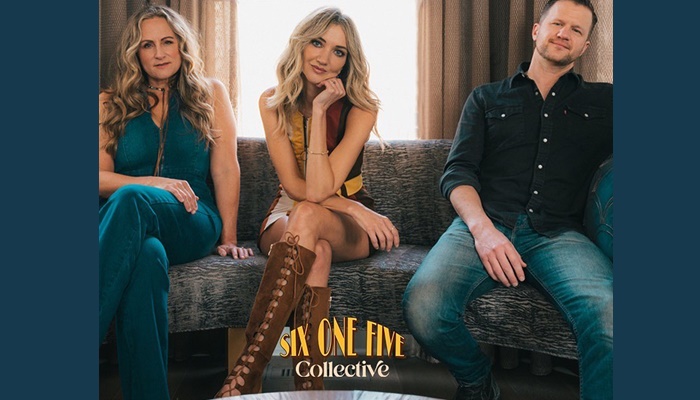 I also asked band members what music they listen to on their tour bus and what snacks they like to have on the road with them.
Drummer Jeremy Spray said he's a big '90s music fan, with Boyz II Men topping his list; the others chime in that they also enjoy listening to Fleetwood Mac and Lee Ann Womack. And for snacks, Spray said, anything from Trader Joe's. They also enjoy an Old Fashioned cocktail after their shows.
The band is scheduled to come off tour in November, and then is likely to go back into the studio. "I think we'll probably go back in the studio and record some new things for sure," Witt said. "And yeah, we'll probably write two or three more but there's some songs that presented themselves tonight [in rehearsal] that seem like songs that would be really fun for Six One Five to cut.  We have a healthy tour schedule being built right now for 2024 so it'll be fun to take all of this new music out next year."
The band also talked about what else other than music brings joy and balance to their lives. Darling said she loves to bake. "I love cooking, I make French macaroons, chocolate cakes, like I love cooking. I love Jamie Oliver by the way." Witt added that she loves to work out, and spend time with her family. Fairchild said that she loves to ride horses. "I'm a cowgirl," she said. "I spend a lot of time outside and I love it. I'm an animal person; I would have been a vet had not been a singer-songwriter."
Logen added: "I've got a 2 year old and a 7 year old and they are the light of my life, as they say; adorable little ones. And, and I guess the other thing would be like super lame but like reading the right kind of poetry. I absolutely love to find like the right kind of poetry. I don't know some of that sounds lame does it, sorry guys everybody's like, okay, mister, whatever. It's like, like the right kind. You know, I mean, like if it's like the leaves are falling from the tree that doesn't, but like there's certain guys that Steven Dobyns; look him up, he's amazing."
Spray chimed in: "I am a trainer at a gym over here in Nashville. I like to do that and also do art work and also do accounting and I also work at a haunted house." The other band members added that Spray is a Halloween enthusiast; his tattoos are Halloween-themed and he always wears socks that honor the October holiday.
I also asked what they think the most perfect country song is and who their dream collaboration would be with. Witt said: "Trisha Yearwood sang a song called 'The Song Remembers When,' that Hugh Prestwood wrote and that's probably one of the best written country songs ever." Darling added: "You know, I love the song, it always makes me get a little weepy, 'The House That Built Me.'  It immediately transports me back to Iowa and suddenly I'm home in my room. If I could collaborate with anybody, I'm a huge Tom Petty fan, unfortunately I never got to see him in concert but he would be my fave. Like as amazing as I think country is, a lot of the music that was that Laurel Canyon vibe, was actually really country music that wasn't named country at the time. That's the kind of country I gravitate towards."
Some band members have been to Utah before, though they have not toured here as a band. Darling said she recently visited the Beehive State and hiked in Bryce Canyon and Zion National Park. "I think Utah's the most beautiful state on the planet," she said.
Right before the Utah show, the band will have a new single out. Witt said: "We should mention we have a brand new single coming out on June 16 called 'Good Vibes.' There'll be an official video with it as well. The Six One Five Good Vibes tour is coming to Layton June 24."
For more information about the band, click here. For their Instagram, click here. For their YouTube channel, click here and for their Facebook page click here. For tickets to the Layton show click here.