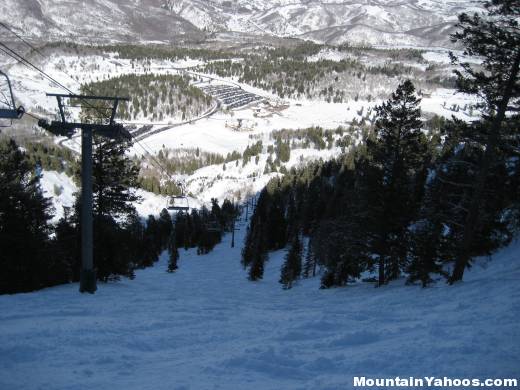 HUNTSVILLE, Utah, Dec. 22, 2015 (Gephardt Daily) — A Snowbasin ski patrol worker who on Tuesday morning was managing the slopes when he was caught in an avalanche now wants to share a stern warning with others.
In a statement given by Melissa Oveson, Mckay-Dee Hospital communications director, Mike Erickson delivered this message:
"Mike wanted to let others know he has been working with avalanches for 16 years and this is an especially dangerous time of year," Oveson said. "He thought he was experienced enough, but this caught him completely off guard, he wants others to not take any chances when considering areas that are not safe."
Erickson on Tuesday morning was doing control work with two other team members on the John Paul Run when an avalanche was triggered.
According to Weber County Sheriff Search and Rescue Lt. Brandon Toll, dispatchers received a call at approximately 8 a.m. stating that a ski patrol member had been caught in an avalanche.
"This is a low-angle slope and he was holding a charge but had not set it off yet," Toll said. "He was skiing around the hill and he heard what sounded like a pop, but was not sure what it was. All of a sudden there was a break up above him."
Erickson told deputies he did not think he was caught in it, but as he attempted to get away he pulled his air bag, a backpack that turns into an air bag that designed to keep people on top of the snow.
"Once the bag deployed, Erickson was thrown into a tree and the force rolled him all the way to bottom where he ended up partially buried," Toll said. "The two ski patrol members hustled down and were able to get him out then loaded into a toboggan to get him off the mountain."
Erickson is in stable condition at the hospital with broken ribs and other serious injuries.