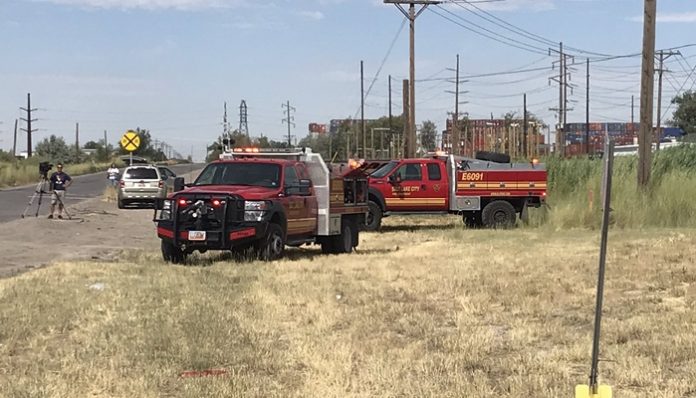 SALT LAKE CITY, Utah, July 23, 2019 (Gephart Daily) — Salt Lake City fire crews put out two grass fires Tuesday morning, one at the old Seven Peaks water park.
Salt Lake City Fire tweeted at 11 a.m. that a fire was burning at the former water park in the area of 1400 W. 1700 South.
Soon after, SLC Fire tweeted crews were on the scene of a quarter-acre blaze in the area of 4600 W. 700 South.
Crews were able to extinguish the fires with no damage to structures and no injuries.
The cause of both fires is under investigation.