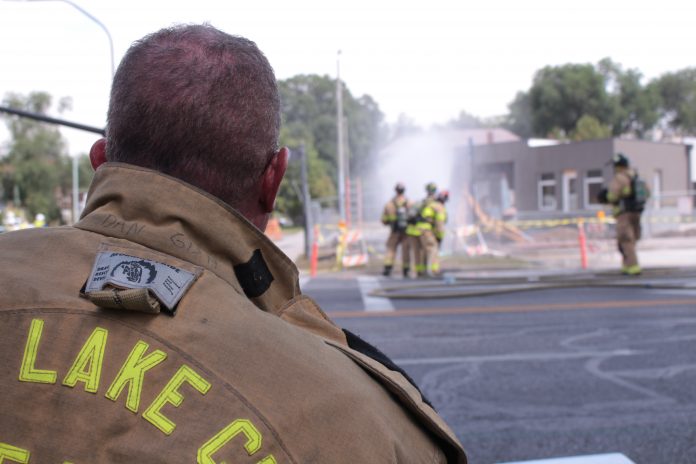 SALT LAKE CITY, Utah, Aug. 5, 2016 (Gephardt Daily) — A natural gas leak that forced the evacuation of homes near Liberty Park Friday morning has been repaired.
Officials said a construction crew hit a gas line on the northeast corner of 500 East and 900 South at approximately 10 a.m.
Police closed 900 South from 500 to 600 East and 500 East from 900 to 800 South as crews worked to contain the link. HAZMAT crews were also called to the scene to assist.
"A crew was digging when they hit and ruptured a 2-inch main," said Aaron Arnesen, of the Salt Lake City Fire Department, speaking to Gephardt Daily.
"We did call Questar gas, but the fire department has the incident secured."
Crews evacuated several homes immediately to the north and the east of the gas leak.
"The way the line was it was a little more complex and Questar had to dig a couple of remote holes to shut down the line," Arnesen said.
As soon as the line was shut off officials cleared and reopened those structures. Questar repair crews had the line fixed by about 11:45 a.m.