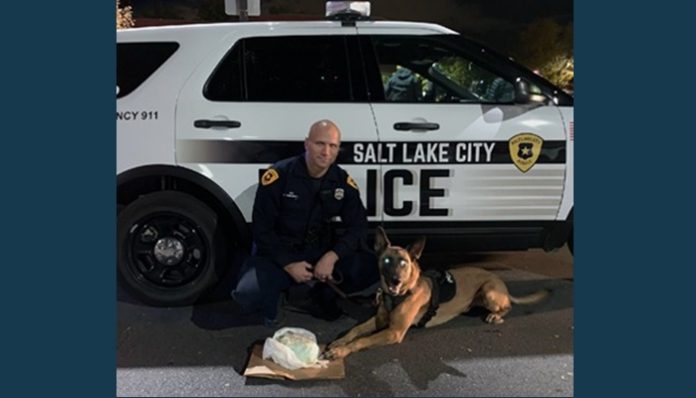 SALT LAKE CITY, Utah, Nov. 4, 2018 (Gephardt Daily) — A pair of Salt Lake City Police Department K-9s helped officers locate and seize a large amount of drugs as well as drug money, officials said.
A tweet from SLCPD Chief Mike Brown Saturday afternoon said: "I am so proud of the K-9 squad. They assisted in locating, and taking off the street over 30 pounds of heroin and methamphetamine, 3,000 fentanyl pills and a large amount of drug money."
Brown did not say where the drugs were located.
"Our young K-9 squad is really doing a great job," the tweet went on. "Keep up the good work Rocco and Tuco!"