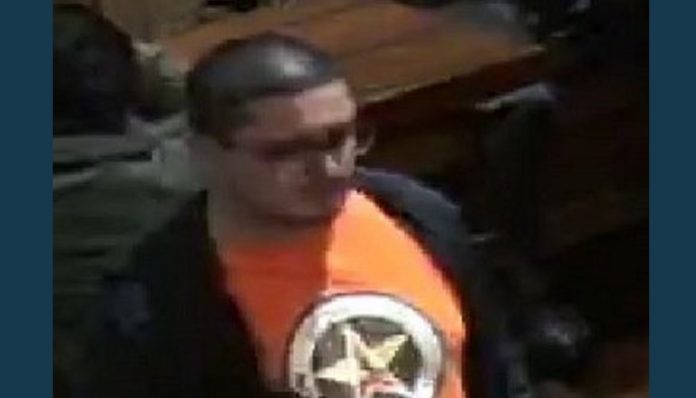 SALT LAKE CITY, Utah, May 8, 2019 (Gephardt Daily) — Salt Lake City police are searching for a man who allegedly assaulted a woman at a downtown hotel.
"This #jerk assaulted a lady after she exited an elevator at a downtown hotel, unknown what his intentions were," the Salt Lake City Police Department tweeted Wednesday afternoon. "Help us identify this assault #suspect."
In surveillance photographs, the man appears to have short dark hair and glasses, and is wearing an orange T-shirt, black pants and black shoes.
Anyone that witnessed the incident or who recognizes the man is asked to call the SLCPD on 801-799-3000. To remain anonymous, text crime tips to 274637. Start the text with the keyword TIPSLCPD (which routes it to SLCPD), then a space, followed by the relevant information or photos. Reference: crimetip. The reference number in this case is #19-53506.