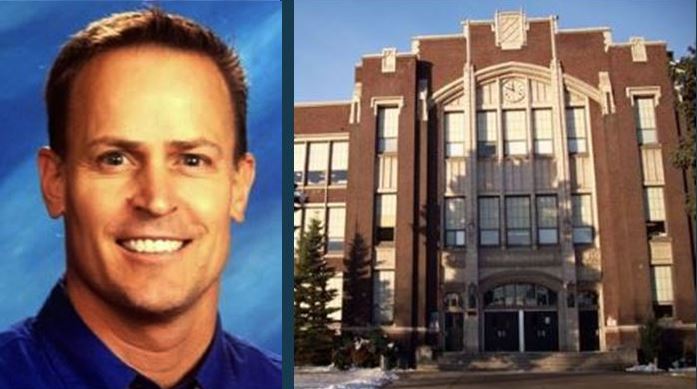 SALT LAKE CITY, Utah, Nov. 21, 2019 (Gephardt Daily) — The Salt Lake City School District has released another statement regarding the investigation into embattled West High School principal Ford White.
White was placed on paid administrative leave in mid November following his alleged mishandling of an incident involving three West High students who appeared to have been drinking.
While the school district is remaining tight-lipped about their investigation, postings on social media have provided some insights into the incident, including an Instagram post by westhighspan, an account that says it is "strictly for studentz."
"Ford came across students who were drunk near the school," the post says. "As far as we know, he helped them get home safely, instead of doing what the district thinks was right (call the cops). Now, Ford is at fault of his actions leading to his situation of leaving," the post on the student site says."
Salt Lake School District Superintendent Dr. Lexi Cunningham released a statement last week confirming the investigation while disavowing media reports which she claimed were incomplete.
"This was never about seeking disciplinary or legal action against students," Cunningham wrote. "We were faced with investigating a situation where students were put at risk and their well-being was not looked after properly."
Wednesday morning, Cunningham released another statement saying school district's  investigation was ongoing and that no new information would be released until after the Thanksgiving break.
Dear West High community,
As we get ready for the Thanksgiving holiday, I wanted to check in regarding the ongoing investigation involving Mr. Ford White. Right now, we do not have a conclusion to share with you and will not have further updates until after the Thanksgiving break. This is not an issue we take lightly; our focus remains on student safety, and I hope this will be reflected when the investigation concludes.
I am grateful for your dedication to the safety and well-being of our students and for your patience and understanding as we complete a thorough investigation. I wish you and your families a wonderful Thanksgiving.
Sincerely,
Dr. Lexi Cunningham
Superintendent
Salt Lake City School District
Ford's placement on administrative leave spawned a demonstration late last week with hundreds of students walking out of class in a show of support for White. The students were surprised by the school district's job action and demanded more information surrounding the decision.
A letter reportedly written by a West High teacher, and shared with the Deseret News, claimed to provide more insight into the alleged incident. According to the teacher's account, a teacher saw three students who were intoxicated on the south lawn during third period.
A male student was trying to lift a female student onto a bench as another male student was nearby, on the ground, the letter said.
The teacher wrote that she spoke to White about the students, and he said they seemed fine. The teacher approached the bench and smelled alcohol.
White, and an assistant principal, Ron Litteral, then worked to get the students standing, and suggested the female student get her car to drive the males home, the teacher's account says.
After the teacher noted the girl had been drinking and should not drive, White reportedly elected to drive the students home in the girl's car. White was followed in a car driven by Litteral, who gave him a ride back to West High, according to the letter.
In last week's press release from the school board Cunningham did not dispute the content of the teacher's letter, but did say the information released to the public could be limited.
"We may never be able to publicly share all the details of this investigation or of the incident in question,' Cunningham wrote, 'but moving forward, I will personally provide you with any important updates."