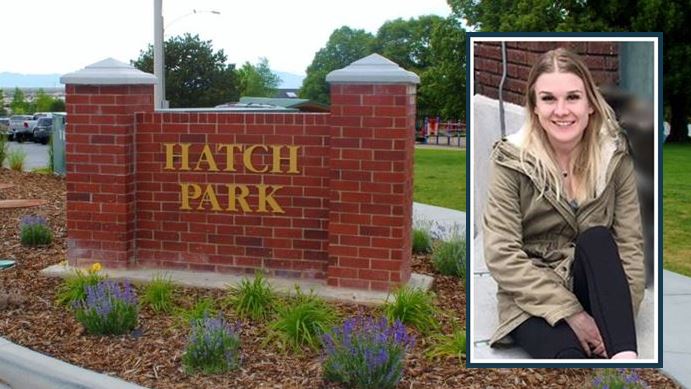 Murder charges filed. For an updated story, click here.
SALT LAKE CITY, Utah, June 26, 2019 (Gephardt Daily) — Salt Lake City Police have checked one question of many off their list in the case of missing University of Utah student MacKenzie Lueck.
Officials have determined who Lueck was texting with from the Salt Lake International Airport on June 17, between the time her plane landed at 1:39 a.m. and the time she left in a car operated by a Lyft driver at about 3 a.m. Lueck was reported missing three days later.
"We know that she was sending text messages with someone," SLPCD spokesman Michael Ruff told Gephardt Daily. "We have contacted this person, and we have no persons of interest at this time."
Ruff declined to say if the person receiving the texts was male or female, or to disclose the nature of the communication, preferring to say that after interviewing the person, there were still no persons of interest in the investigation. He did confirm the text had not been to the missing woman's parents.
Lueck, 23, has not been seen since she was dropped at North Salt Lake's Hatch Park — more than eight miles from her home, near Trolley Square — and got into another car at that scene. The Lyft driver continued with subsequent work assignments, and has cooperated with police. Officers have said the driver is not considered a suspect.
FBI officials are reportedly working the case, and Salt Lake City Police have asked anyone with information to contact its dedicated tipline for Lueck. That number is 801-799-4420.
SLCPD Assistant Police Chief Tim Doubt also has noted that police have no evidence that Lueck has been harmed, and asked her to please call and alert them if she is fine and would simply rather not be contacted.
But sleuths, amatuer and professional, have speculated that Lueck may have been abducted or harmed by someone she met for a date. Social media posts discovered on Facebook seem to confirm that Lueck was a self-proclaimed "sugar baby," someone who provides companionship, sometimes of a sexual nature, to an older person who is able to provide lavish gifts or monetary compensation.
An article published in the Daily Mail says the news agency has obtained screenshots from a private Facebook group of comments seemingly made by Lueck nearly three months ago.
"Try tinder and be blunt about it," the screenshot message says, apparently advising another member of the private group about how to get started.
"Mine says "I want a SD/SB relationship with a real connection,'" the comment says. "If (they) don't know what a SD/SB is, tell them bluntly sugar daddy and sugar baby. But if they don't know, they aren't really worth your time.
"Set your age preferences from 35+. You'll have the most luck there. Private message me, if you have more questions! I have experience."
Police say they're looking into alternate social media accounts and dating apps used by Lueck, but have declined to offer details.
The woman's physique appears consistent with photos of Lueck posted on her public Instagram account, under the name Kenzie Lueck.
Social media users have speculated that if Lueck did intentionally meet strangers through online services, that lifestyle would have put her at high risk for being abducted and harmed by someone who valued the relative anonymity of such services.
But details on what happened to Lueck after she got into the car at Hatch Park are sorely lacking. She has not used her phone or checked in on known social media accounts, Doubt has said. She missed a midterm that was part of her University of Utah course work, and she missed a plane ride booked to take her back to her family's home, in California.
Doubt said Tuesday that police had "exhausted all avenues" of determining who picked Lueck up at the park. Police are not even sure of the make or model of the car, or the gender of the driver.
Gephardt Daily continues to follow this story, and will have more information as it becomes available.
A gallery of provided photos appears below. Images shot on a diagonal have been tilted back for the sake of clarity.