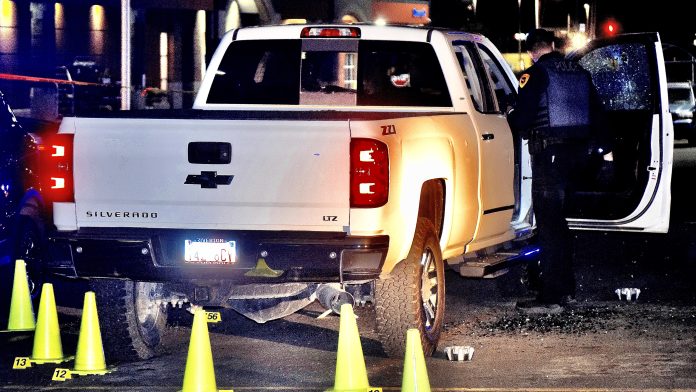 SALT LAKE CITY, Utah, June 10, 2023 (Gephardt Daily) — Salt Lake City Police officers, including members of the SLCPD Gang Unit are searching for clues after an overnight night shooting in a plaza parking lot late Friday night near 3292 S. Richmond St.
At least one person, described by police as a 16-year-old male, was wounded in the shooting, first reported to emergency dispatchers around 10:39 p.m.
According to an SLCPD PR Unit statement, issued about seven hours after the shots were fired, officers arrived and "found several parked cars with bullet holes and multiple shell casings on the ground." Investigators also "found a bullet hole that pierced the front window of a business," the statement said.
"Officers determined two cars pulled into the parking lot when at least one person, in one of the cars, started shooting at a truck with two people standing nearby.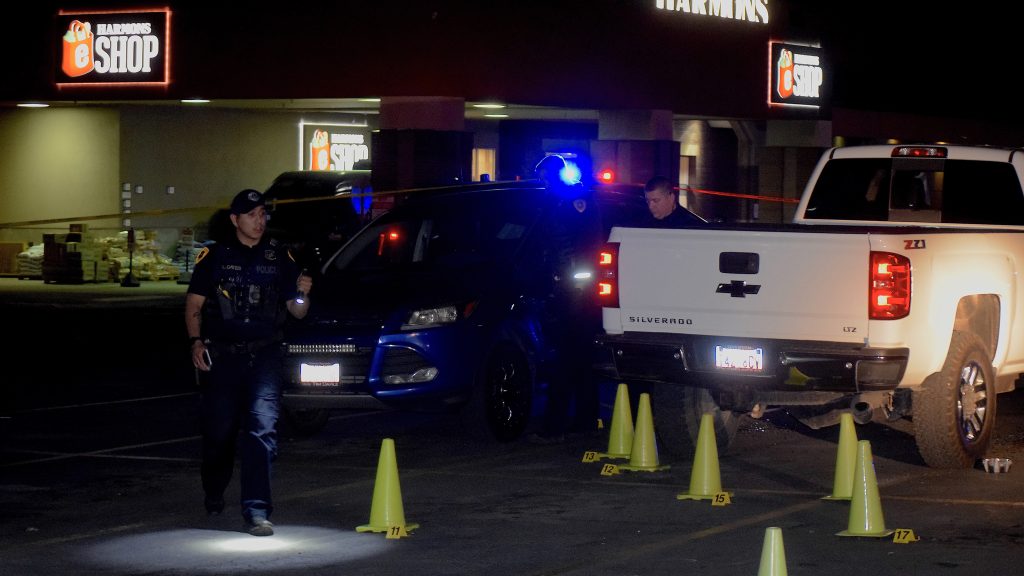 "At least one person standing near the parked truck," now believed by investigators to be the wounded 16-year-old male, "returned fire," the police statement said.
Officers were already investigating the shots fired call "when they learned someone dropped off a 16-year-old at a local hospital with a gunshot wound to the ankle."
According to the police statement, "the 16-year-old is believed to be one of the shooters. His injuries are non-life threatening.
"No one else, at this time, is known to have been wounded," the SLCPD PR press release said.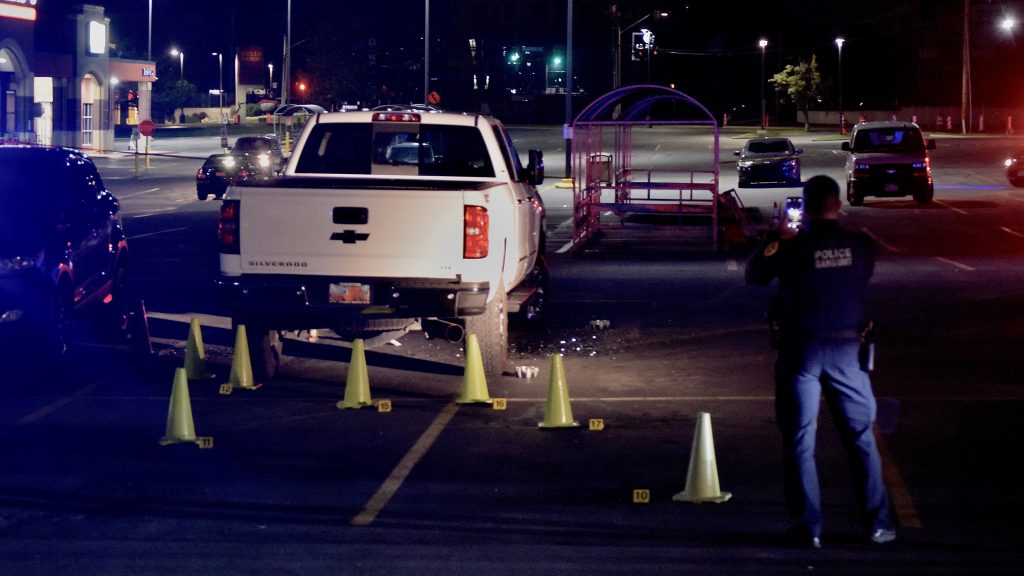 While it appeared only one person was wounded in Friday night's shooting, the crime scene was extensive, with evidence markers, broken glass and yellow tape stretching across much of the multi-acre parking lot.
A number of workers in the plaza area's dozen plus businesses were forced to wait well beyond normal closing hours before they could head home, unable to access their vehicles which were cordoned off with crime tape as investigators combed the parking lot for clues.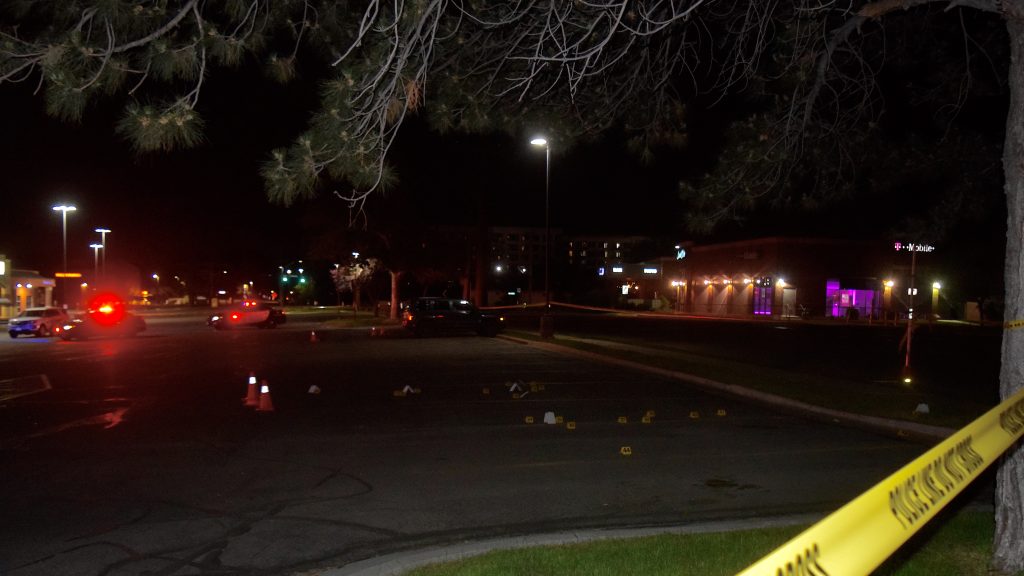 The SLCPD Gang Unit is handling the investigation. It has yet to release any suspect information or divulge a possible motive.
This weekend's shooting comes just days after SLCPD Chief Mike Brown denounced a spate of recent gun violence, including four shooting incidents, one of them fatal, in downtown Salt Lake City's club and entertainment district.
"Anyone with information about this case is asked to call 801-799-3000," the SLCPD statement said.
Gephardt Daily will update the story as more information becomes available.