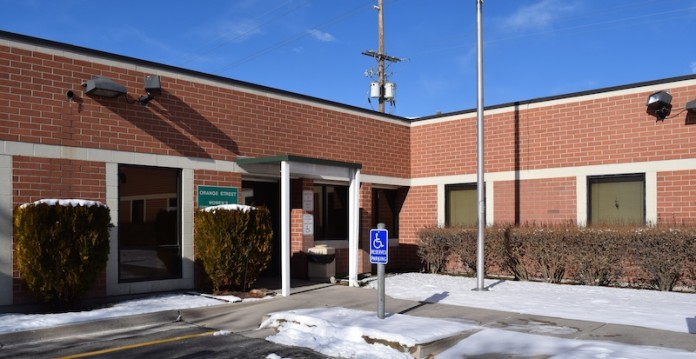 SALT LAKE CITY, Utah, March 9, 2016 (Gephardt Daily) — Twenty-six women who resided in the Orange Street Community Correctional Center had to be relocated Wednesday night after a small fire in one section of the facility filled it the area with smoke and set off the sprinkler system.
The fire broke out at approximately 6:30 p.m. in a bedroom at the center. An officer used a handheld extinguisher to put out the fire as staff evacuated residents from the building, at 80 S. Orange St.
A statement by the Utah Department of Corrections said that besides residents, four staff members, a supervisor and a therapist were in the building at the time.
The Salt Lake City Fire Department responded, and is investigating the fire. The officer who extinguished the fire was taken to a local hospital to be checked for smoke inhalation.
The displaced residents were allowed to gather a bag of belongings, then were taken to the Community Treatment Center, in West Valley City. It is currently unknown when the Orange Street Community Correctional Center will reopen.