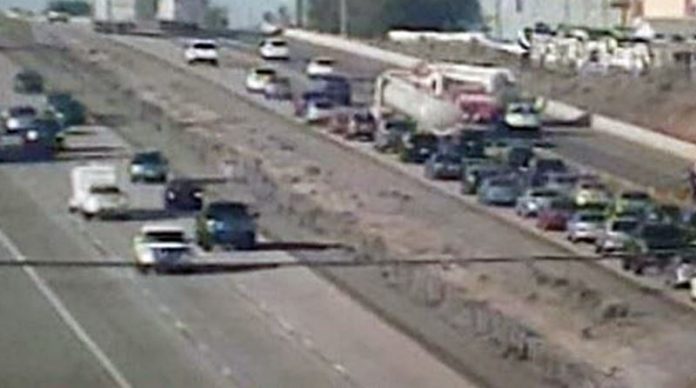 RIVERDALE, Utah, May 26, 2018 (Gephardt Daily) — A small plane made an emergency landing Saturday morning on Interstate 15 in Riverdale.
The plane collided with the back of a car, doing minor damage, according to Utah Highway Patrol officials. No injuries were reported by the flight instructor or student in the plane, or the two adults and two children in the car.
The landing took place just before 8 a.m. at milepost 339, Utah Department of Transportation officials said on Twitter. Riverdale is just south of Ogden, in Weber County.
Southbound traffic was blocked, but the roadway was cleared as of 10:25 a.m.