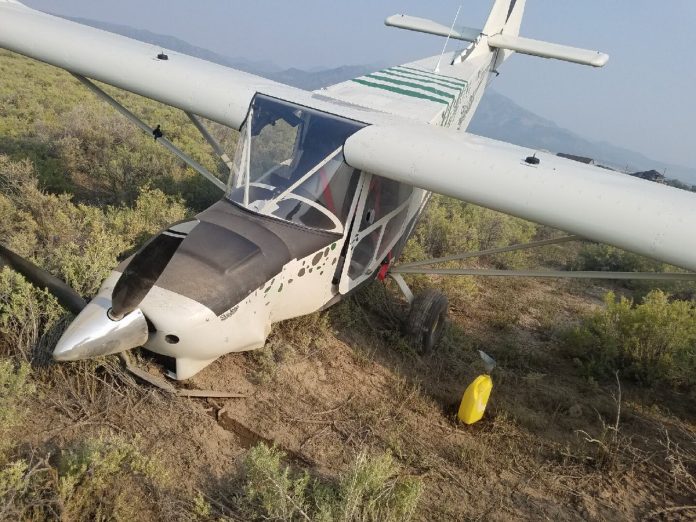 FAIRFIELD, Utah, Aug. 5, 2018 (Gephardt Daily) — An experimental plane made what officials are calling a "hard landing" in the Utah County town of Fairfield Sunday morning.
Utah County Sheriff's Office Sgt. Spencer Cannon tweeted at 10 a.m. the incident occurred in the area of Camp Floyd State Park at 18035 W. 1540 North.
The pilot was the only occupant of the plane; Cannon added that the injuries are "very minor, if any."
The plane stalled about 1,000 feet short of the airstrip in Fairfield, a follow up tweet said. "Pilot did well to 'land' the plane and walk away uninjured and with relatively little damage to the plane," the tweet said.
The Federal Aviation Administration and the National Transportation Safety Board are responding to the scene.
Fairfield is a town 14 miles southwest of Eagle Mountain in Utah County.