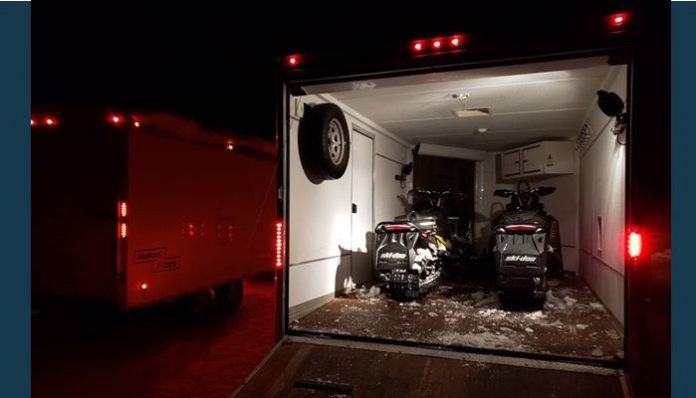 WASATCH COUNTY, Utah, Jan. 26, 2019 (Gephardt Daily) — Two stranded snowmobiling buddies, ages 76 and 81, are none the worse for wear after spending the night braving single-digit temperatures in the Wasatch County outback.
"Wasatch SAR teams were called to the Nobletts area of Wasatch County," a statement from Wasatch County Search & Rescue says.
"A 81-year-old male and his riding buddy, a 76-year-old male, had been out snowmobiling for the day and did not return."
Wasatch County SAR deployed three sled teams and called Summit County to assist in the Soapstone area, the statement says.
Temperatures recorded in Heber City plummeted to 9 degrees overnight, according to the National Weather Service.
"After becoming stranded they left the snowmobiles and began walking out," the WCSAR statement says. "They were picked up by Duchesne Search and Rescue near Hanna, UT.
"Both men are in good shape. I hope I am still able to ride and enjoy the outdoors like these guys. #wsar #summitsar #dsar."