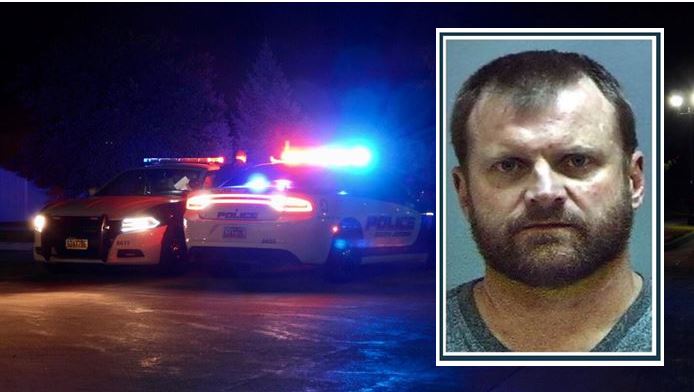 SALT LAKE CITY, Utah, Sept. 20, 2023 (Gephardt Daily) — Ryan Lynn McManigal, arrested in 2020 after firing on South Jordan police attempting to serve a protective order at his explosives-packed residence, has been sentenced.
On Tuesday, a 3rd District Court judge sentenced McManigal to prison to:
Five years to life for two counts of first-degree felony possession of weapons of mass destruction, and one to 15 years for one count of second-degree felony assault on a peace officer, with sentences to run consecutively
Five years to life for four counts of possession of weapons of mass destruction, and charges of one to 15 years for an assault on a peace officer, to run concurrently
The Salt Lake County Attorney's Office issued a statement:
"On July 23, 2020, officers attempted to serve a warrant at Mr. McManigal's home in South Jordan for a protective order violation. As officers approached his home in an armored vehicle, Mr. McManigal shot through his front door with an AR-15 style rifle around 20 times.
"When Mr. McManigal's gun jammed, police took him into custody, and he admitted to making explosives that were in his home. He said those explosives could take out his neighborhood block. That led to 600 people being evacuated from their homes so local and federal agencies could safely dispose of the explosive materials."
Ultimately, the residence was demolished.
Salt Lake County District Attorney Sim Gill was pleased with the sentence.
"Judge Bates was correct when he described this incident as 'uniquely dangerous' and we believe that the sentence takes into account the three sets of victims in this case: the fearful members of his family, his neighbors who were evacuated, and the police that Mr. McManigal shot at," Gill said in a prepared statement.
"Mr. McManigal was and continues to be a danger to the safety of our community and our office will always prosecute these individuals to the fullest extent of the law. We thank our lead prosecutors Rick Pehrson and Ethan Rampton, as well as our support staff for their years of work on this case. We also acknowledge the work of our public safety partners who helped avert a catastrophe."