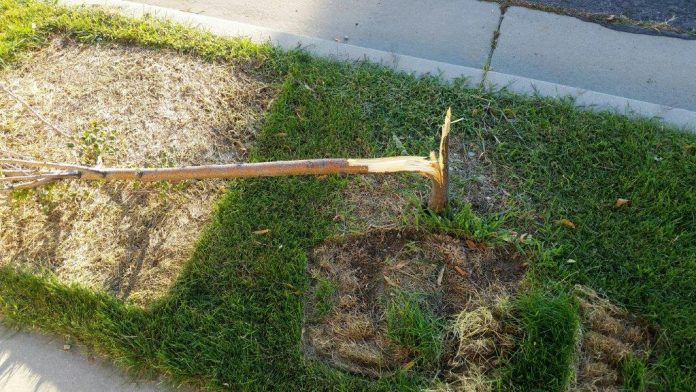 SOUTH JORDAN, Utah, Aug. 26, 2016 (Gephardt Daily) – The South Jordan Police Department is offering a $1,000 reward for information leading to the arrest and conviction of the individual or individuals responsible for the damage of trees overnight.
Twenty-two trees in the area of 3200 W. 9800 South were damaged sometime between Thursday evening and Friday morning, said SJPD Lt. Matt Pennington. There was more than $7,000 in damages.
On Wednesday, the West Jordan Police Department also asked for the public's help in locating the suspect or suspects who caused $40,000 in damages to trees in the last month.
A reward of $750 is being offered for information leading to the arrest and prosecution of those involved in the West Jordan case.
More than 60 trees have been deliberately damaged since July 24 in the area of 2200 West from 7800 South to 9000 South, which includes Veterans Memorial Park, Det. Brett Madsen wrote in a news release.
Madsen said many of the trees are damaged to the point of needing to be replaced. He said as of Friday afternoon, police do not have any new leads.
Anyone with information about either incident is asked to call police dispatch at 801-840-4000.