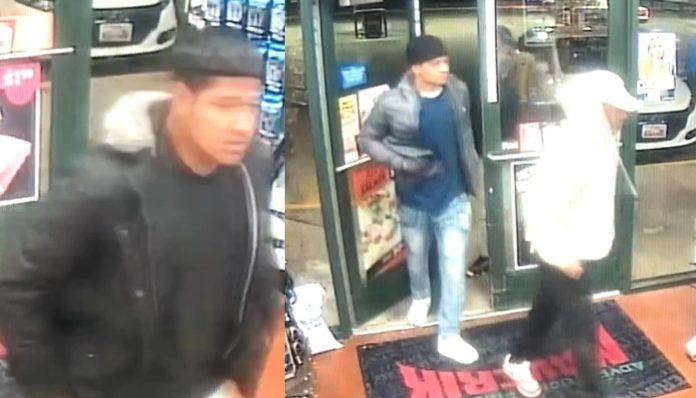 SOUTH JORDAN, Utah, Oct. 31, 2019 (Gephardt Daily) — South Jordan police are searching for three suspects after a strong-arm robbery at a Maverik Wednesday night.
The three are wanted in connection with a robbery from the Maverik at 3600 W. 11800 South, said a Facebook post from South Jordan Police Department.
"Late last night they assaulted an employee while stealing two cases of beer," said the post.
In surveillance photos, one man is wearing a black jacket, black shirt, light pants and red and black sneakers. The second is wearing a black beanie, gray jacket, navy blue shirt with a white T-shirt underneath, blue jeans and white sneakers. The third is wearing a white baseball cap and white hoodie, black jeans and white sneakers.
Anyone who recognizes the men or has any information related to the case is asked to call the SJPD at 801-840-4000 or send the department a message on Facebook. The case number is 19F014839.