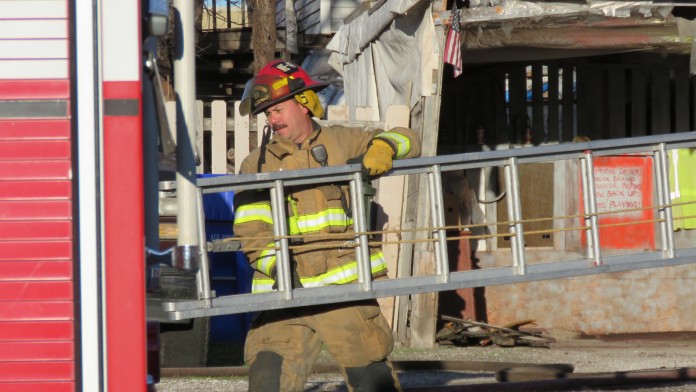 SOUTH SALT LAKE, Utah, March 19, 2016 (Gephardt Daily) — No one was injured Saturday in an early morning blaze that destroyed a residence in South Salt Lake.
Batallion Chief Kent Robertson, South Salt Lake Fire Department, said the fire started at 4 a.m. at a house at 2604 S. West Temple. Crews from his department and the Salt Lake City Fire Department responded.
"When crews arrived, the house was fully engaged and they were not able to fight the fire from the inside," Robertson said. "It became a defensive fire at that point, and we were able to put the fire out fairly quickly."
The fire appears to be accidental. It seems to have started in the middle of the home, near the living room, Robertson said.
The one person home at the time of the fire was able to escape safely. The home appears to be a total loss.