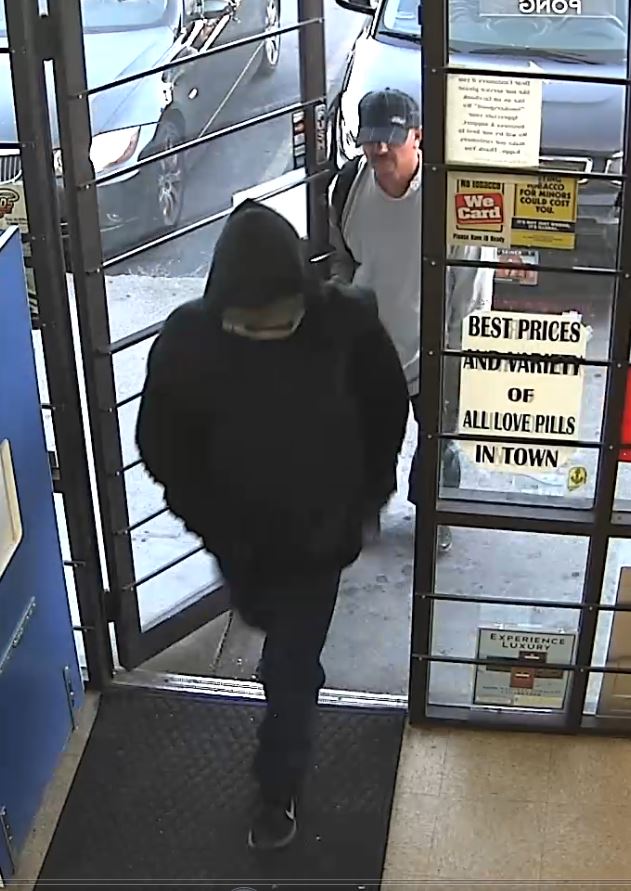 SOUTH SALT LAKE, Utah, June 29, 2016 (Gephardt Daily) — South Salt Lake Police are looking for a pair of suspects after a smoke shop was robbed at gunpoint Sunday.
SSL Police spokesman Gary Keller said the robbery happened at approximately 8:30 p.m. at Smoker's Point, 283 E. 3300 South.
Both suspects brandished handguns and threatened the store employee.
The suspects loaded a large bag with cigarettes and an undisclosed amount of cash from the register.
The first suspect is a white male who was wearing a black ball cap and a gray long sleeve shirt with a Pittsburgh Steelers pin on the collar. He also had a mustache with a long goatee.
The second suspect wore all black with a black face mask, which Keller said possibly was a "Star Wars" Kylo Ren costume.
The suspects exited through the back entrance of the store and ran east towards 300 East.
The store employee was not injured during the robbery.
The two suspects should be considered armed and dangerous, and should not be approached.
If anyone has any information about this robbery or the suspects in the photos please contact South Salt Lake Police Dispatch at 801-840-4000. All calls are considered confidential and callers can remain anonymous.