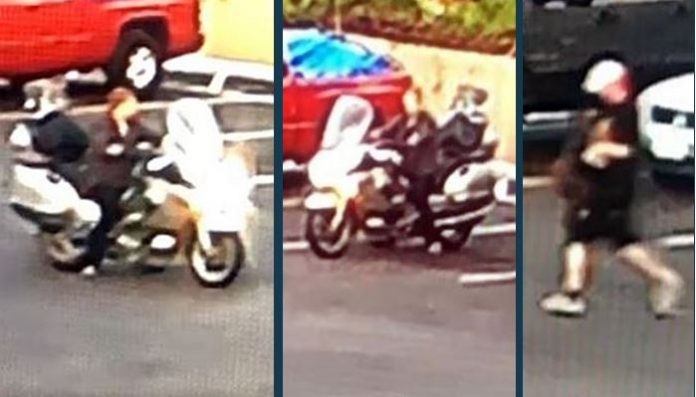 SOUTH SALT LAKE, Utah, Sept. 19, 2019 (Gephardt Daily) — Nearly two months after a dealership break-in and the theft of six vehicles, South Salt Lake police are asking for the public's help in locating two suspects caught on blurry surveillance recordings.
The theft happened on July 21, a Sunday. Police were dispatched in the early evening to Newport Auto Sports, 3733 S. Main St.
"Police contacted an employee at Newport Auto Sports and were told that a window was broken out and the business burglarized," a statement from SSLPD says. "Items stolen from inside the business included an iMac computer, air compressor, vehicle jumper packs, trickle charger and a large key ring with approximately 150 vehicle keys.
"With the vehicle keys in hand, the thieves were able to steal 6 vehicles from the auto dealer parking lot."
While police were at the scene, one of the vehicles was found a few blocks away, abandoned. Eventually, all six vehicles were recovered.
"Investigators received photos from an apartment where one of the stolen vehicles was recovered," the SSLPD statement says.
"In the photos a touring motorcycle and driver are waiting in the apartment parking lot. In the next photo the motorcyclist is picking up the driver of the stolen car."
The blurry images show the bike is "a large touring motorcycle with what appears to be plastic or wire crate attached to rear luggage box," the SSLPD statement says.
"Police are trying to locate the motorcycle and identify two men that left on the motorcycle. If anyone has seen or knows the whereabouts of the motorcycle or the identity of the two men in the photo, please call South Salt Lake Police Dispatch at 801-840-4000."