HARRISVILLE, Utah, April 2, 2018 (Gephardt Daily) — A Hurricane woman was ejected from a vehicle Saturday afternoon in Harrisville, and remained in critical condition as of Monday afternoon, according to a police official.
The 28-year-old-woman — who was in the Weber County area visiting family members — was a passenger in a Suzuki Samurai headed south on Washington Boulevard, Harrisville Police Chief Max Jackson told Gephardt Daily.
It was at about 3 p.m. that the Samurai collided with a northbound vehicle that crossed in front of it while attempting to turn west onto Larsen Lane.
The Hurricane woman underwent an initial surgery, according to Jackson, who said he was told by a family member. If the woman can be stabilized, more surgeries are likely to follow, Jackson said.
The accident is still under investigation, Jackson said. He said failure-to-yield charges are likely to be filed against the woman who was driving north and turned west, but Jackson said he did not yet have results back on possible impairment or distracted driving.
It is not known if the Hurricane woman was wearing a seatbelt. Jackson said the driver of the southbound Suzuki also was injured, and was on crutches when he came in Monday to talk to police.
In addition, Jackson said that on Saturday, the driver of the northbound car took herself to the hospital to be checked out, but then returned to the accident scene and was cooperating with police.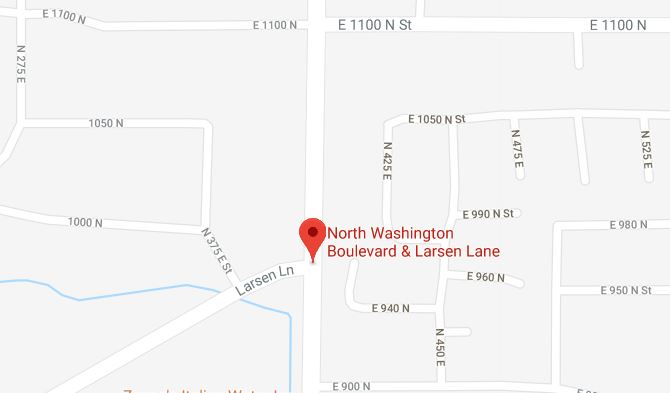 Image: Google Maps